Galaxy S5 Teardown reveals display-level barrier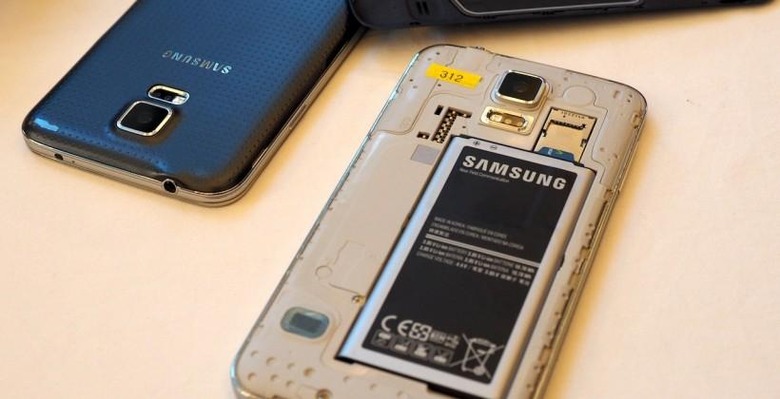 It's not the water and dust resistance that's holding back the repairability of the Samsung Galaxy S5, that's for certain. Instead it would appear that this device has Samsung seeking to fuse its components together, so to speak, with access given to the battery – very user friendly – otherwise keeping everything under lock and key. This device is far less repairable than its predecessor.
According to the folks at iFixit – who give this a repairability score of 5/10 – there's little holding back an average user from working with the Galaxy S5 like an average user. There's a USB 3.0 port, the device is not difficult to seal up ready for waterproof and dustproof action, and the back cover comes off easily. There's also a removable battery, as is normal with a Samsung Galaxy S device.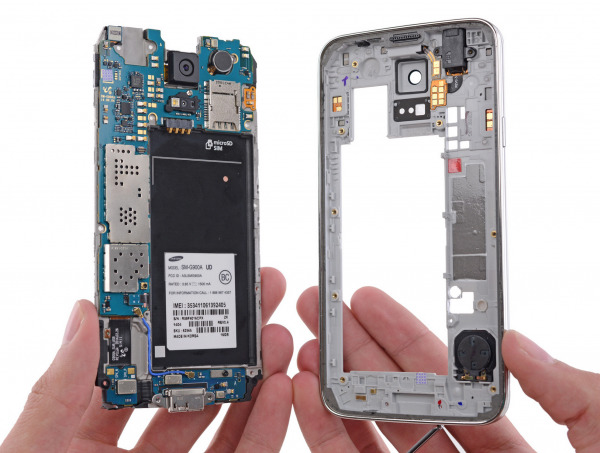 Once you move into repairing the device – that's where things get messy. Instead of being able to screw off the back side of the device like we were able with several Galaxy S devices before, this device requires heat and opening picks to get into. Lots of glue holds the display down to the back, surrounding the innards wholly.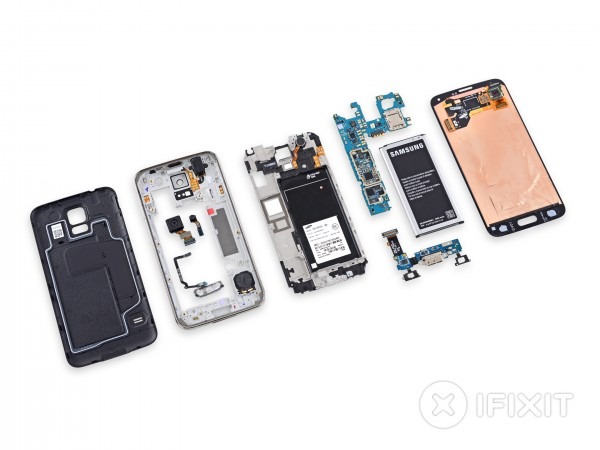 Once under the hood you'll find a Synaptics S5100A touchscreen controller, Samsung KLMAG2GEAC-B0 16 GB on-board memory, and 2GB of RAM by the name of Elpida FA164A2PM. Of note is the fact that this same RAM module was found inside the HTC One M8 as well. Qualcomm also does the audio in this machine with a Qualcomm WCD9320 audio codec.
Have a peek, and unless you're a repair aficionado, it's probably a good idea to avoid taking your Samsung Galaxy S5 apart on your own. Leave this repair to the professionals.
VIA: iFixit