Galaxy S5 heads to US Cellular and T-Mobile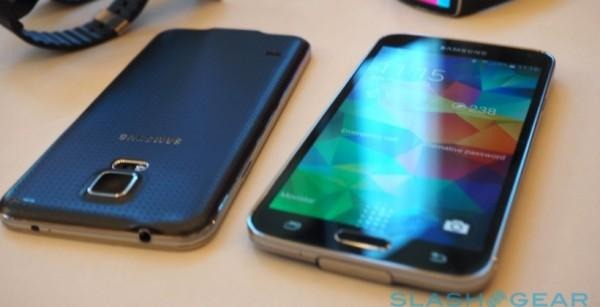 If you are anxious to get your hands on the Samsung Galaxy S5 smartphone, the time is getting near when you can buy. Pricing for the new smartphone has been announced by several major carriers, including T-Mobile and US Cellular. T-Mobile is offering the pre-order for the S5 only a day before the HTC One hits the store.
That means you can get your mitts on the Galaxy S5 on March 24. The pre-order can be made with no money down. It does appear that you have to go into a store to pre-order the device. At T-Mobile, the phone will be offered at $27.50 per month for 24 months bringing the total paid for the smartphone over the term to $660.
If you cancel the wireless service during that time frame, you will have to cough up all the money owed on the phone. If you aren't the sort who likes to pre-order, the S5 will land in stores at T-Mobile on April 11. Over at US Cellular the S5 will be offered for $199.99 with a new 2-year agreement.
Buyers via US Cellular will also get a $50 Google Play Store Credit. The S5 will hit US Cellular on April 11 in stores. Pre-orders at the carrier begin today, March 21. The phone is available for pre-order via AT&T as well at the same $199.99 price with a new 2-year contract. Learn all you need to know about the Galaxy S5 smartphone here.
SOURCE: Android Community