Galaxy S5 Android 5.0 Lollipop update starts rolling out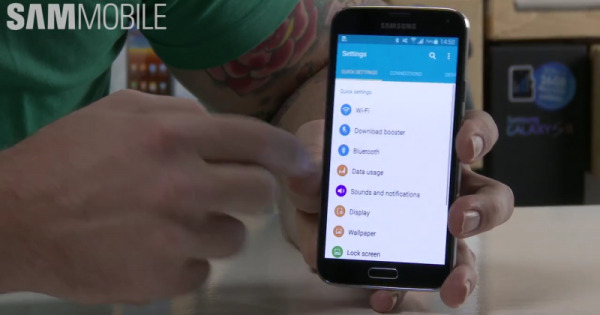 Samsung faithful who have been feeling a tad jealous of LG and Motorola the past month might start feeling a little bit better now, if not even more anxious. The awaited Android 5.0 update for the Galaxy S5 has apparently started to roll out, at least in Poland. If so, then it practically marks the start of Lollipop's arrival on Samsung's early 2014 flagship, probably in Europe first, before the year ends. Perhaps a fitting Christmas gift to those who stuck with Samsung through thick or, lately, thin.
Android 5.0 is, of course, the big thing in Android world these days, bringing in an overhaul of the platform, both inside and out. Externally, Android Lollipop sports a new, flatter, more colorful, and more graphic Material Design, Google's new aesthetic language set to encompass its entire product lineup, including those outside of Android. Inside, Google has switched away from the original Dalvik runtime to a new ART (Android Run Time), and all the benefits that it brings, including battery efficiency, speed optimization, and perhaps escaping from current and potential patent issues.
This latest version of Android will be an interesting one for Samsung users, as far as the user experience is concerned. Long lambasted for its TouchWiz Android interface, Samsung has been seen mellowing down a bit on that front. Early preview builds of Android 5.0 on the Galaxy S5 revealed Samsung working to move towards Material Design instead of away from it. Of course, there are still clear markings of Samsung's hand in some areas, but hopefully those will be more pleasant this time around.
The Android 5.0 firmware, which has been caught by SamMobile, is meant for the Polish version of the Galaxy S5, though it bears the same SM-G900F model number as other European models, hinting that those, too, would soon receive their Lollipop soon. That would coincide with French carrier SFR's calendar for updates, putting Android 5.0 for the Galaxy S5 in December, while the Galaxy Note 4 is still to get its update January 2015.