Galaxy S9 Android 9 Pie update here: Verizon, AT&T, Sprint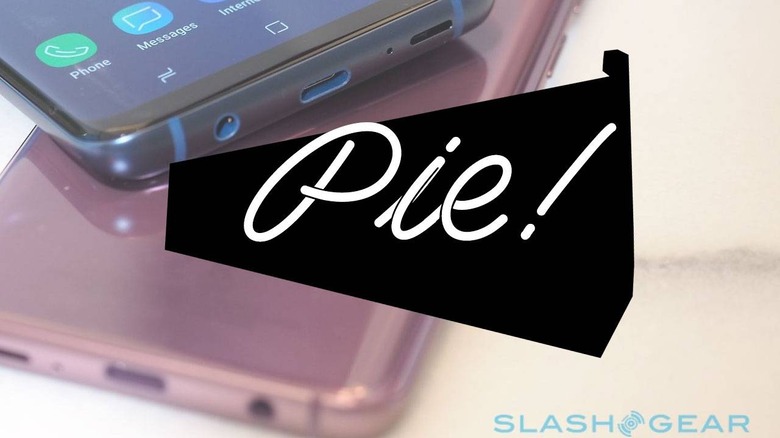 The Samsung Galaxy S9 and Galaxy S9 Plus are getting the Android 9 Pie update right this minute inside the USA. This is true for the Verizon version of the Galaxy S9 family, as is it true for the Sprint and AT&T versions of the phone. T-Mobile USA, are you there? Do you want to build a snowman? Everyone else is getting Android 9 Pie and the full One UI experience this morning.
The new Galaxy S9 and Galaxy S9 Plus update comes to devices through the standard means – over-the-air update. You can also head into Settings, scroll all the way to the bottom of your settings menu and tap Software Update, and there you'll be. This update path is the same for the Galaxy S9 as it is for the Galaxy S9 Plus.
In the mix are Adaptive Battery, Adaptive Brightness, and App Actions. You'll also get Slices, Intuitive Navigation, Intuitive Camera Interface, and One Talk (depending on your Galaxy S9 version). One Talk is a service in the native dialer if you're all about One Talk service – it's a "mobile-first phone solution that helps you personally connect with customers and engage your team."
The new camera interface has the ability to expand upon one-handed operation and includes a "screen optimizer" which is, in effect, auto mode. Color settings and such are automatically adjusted to best suit the situation. Quick settings, AR Emoji, and Bixby Vision have been moved to the top of the screen, as well.
Adaptive Brightness and Adaptive Battery automatically detect the environmental lighting conditions and battery level and adjust accordingly, automatically. This should extend the life of your battery substantially, and adaptive brightness should serve to save your eyes a bit of pain late at night.
App actions is similar to the "adaptive" actions above. App actions watch what you're doing, look for patterns, and act upon those patterns in the future. The example for this Samsung gives is the automatic action of your favorite playlist of songs popping up when you plug your headphones in to the phone.
One UI is the closest you're going to get to that Galaxy S10 before the Galaxy S10 is released to the public. Now that this software is out, it's safe to expect some fun bits and pieces from the Galaxy S10's future build popping up here and there – keep a sharp eye and see if you can spot one or two!