Galaxy S10e leak shows off fingerprint scanner's new position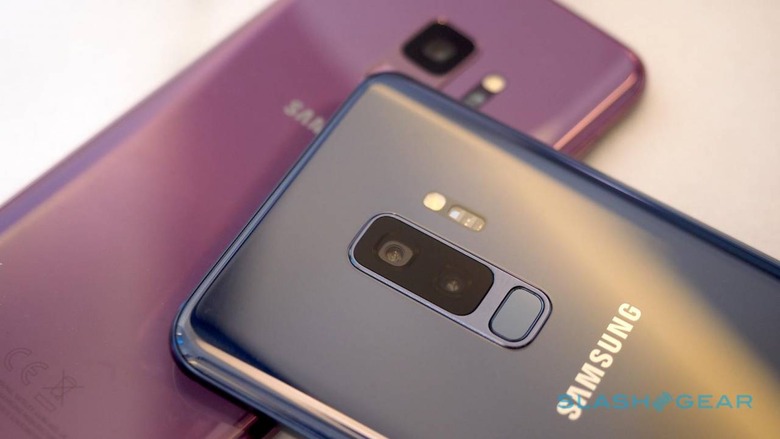 Samsung is scheduled to reveal the Galaxy S10 two weeks from today, and when it does, the current thinking is that it will reveal three different handsets: the standard Galaxy S10, larger Galaxy S10 Plus, and the Galaxy S10e. The Galaxy S10e – formerly known around the rumor mill as the Galaxy S10 Lite – is perhaps the most interesting device of the bunch, if for no other reason than it'll be a less expensive device meant to appeal to the masses. Today, we're getting a good look at the phone from many angles thanks to a substantial leak.
A collection of Galaxy S10e press images have leaked out, and in them, we get to see the front, back, and sides of the phone, which leaves little to the imagination. We even get to see the Galaxy S10e in a couple of different colors, though unfortunately, we don't get a look at the bottom or top of the device.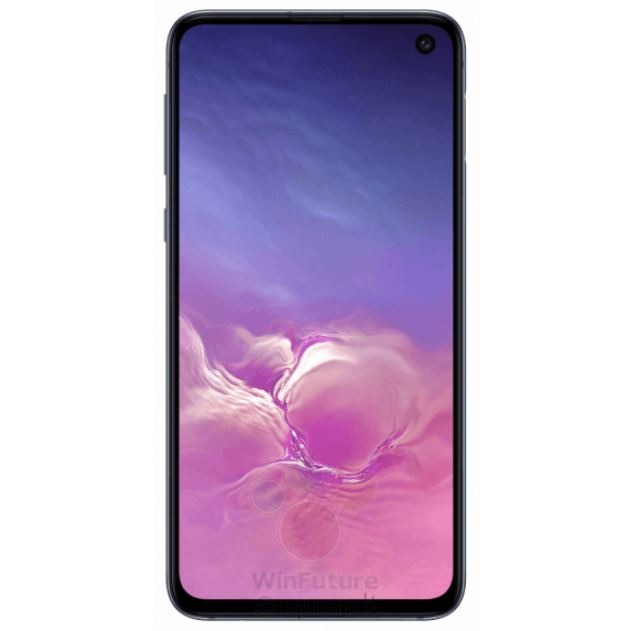 Still, the images – which were obtained and published by German site Winfuture – confirm a few things about the Galaxy S10e. We know that the phone will have a hole-punch cutout on the display for the front-facing camera in place of a notch. The Galaxy S10 and S10 Plus are expected to house their front-facing cameras in a similar way, and it's worth pointing out that this is not the first time we've seen such a cutout on Samsung devices.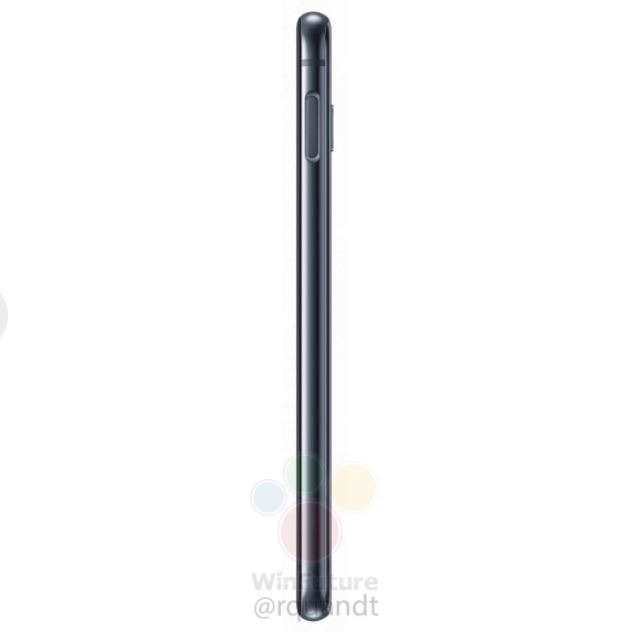 The press images also show us a phone that has a completely flat display, rather than one with curved edges like we're used to seeing with Samsung's flagships. On the back, we've got a dual-camera arrangement instead of the standard S10's expected triple-camera set-up. The Bixby button is still there under the volume button, but a new look at the other side of the device shows something interesting: A side-mounted fingerprint reader.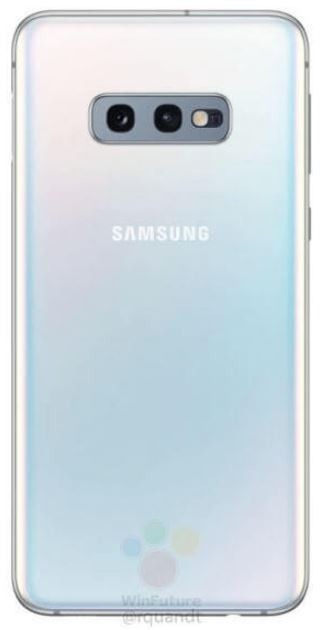 Leaked specifications for the Galaxy S10e show that the phone will ship with a 5.8-inch display, which is smaller than the displays on the Galaxy S10 and (obviously) the Galaxy S10 Plus. It's expected that the Galaxy S10e will be priced lower than its flagship brothers, and though pricing is one of those details we won't know for sure until it comes from Samsung directly, Winfuture thinks it'll cost €749 (around $850).
As always, you should approach what you see and read about unreleased devices with tempered expectations, because leaks can get it wrong. Still, when you consider that these are press renders, it seems likely they're accurate. We'll see which leaks are correct and which ones aren't soon enough, as Samsung Unpacked will reveal all on February 20.