Galaxy S10 Plus renders now show a slightly different beast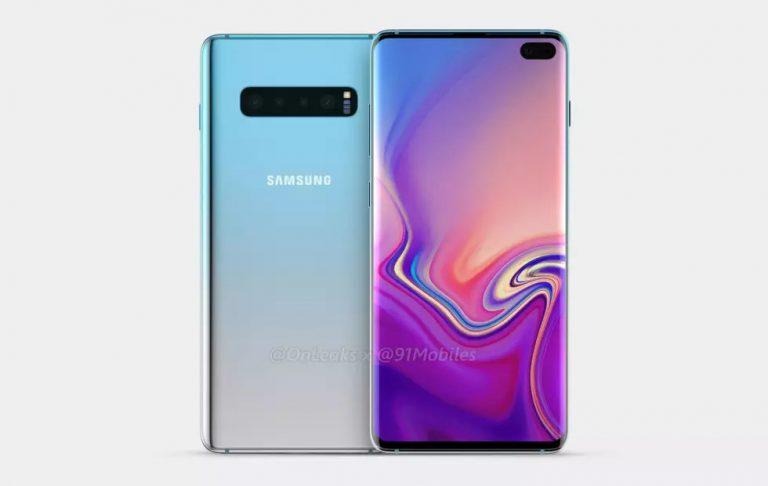 Leaks, being leaks, don't always get things right. Sometimes, there are conflicting sources. Other times, there are updated pieces of information. And then there are times they still get things wrong all the way to the end. When 91mobiles showed of the usual set off renders for the Galaxy S10+, or Galaxy S10 Plus, it was met with some amount of scrutiny and disbelief. Now its updated its images not just with some corrections but also with a new piece of information.
The first thing people might have noticed had upon seeing the Galaxy S10 Plus is the cutout on the top right corner. Not a notch or a circle but a rather sizable pill that two front-facing cameras call home. The second would be the unreasonably thick bezels around what should be a sleek 2019 flagship.
Only one of those has been "fixed" by new renders coming from OnLeaks, the same source of the previous renders. The bezels are considerably thinner now, especially at the sides. Despite the huge cutout for the cameras, there's still some bezel top and bottom.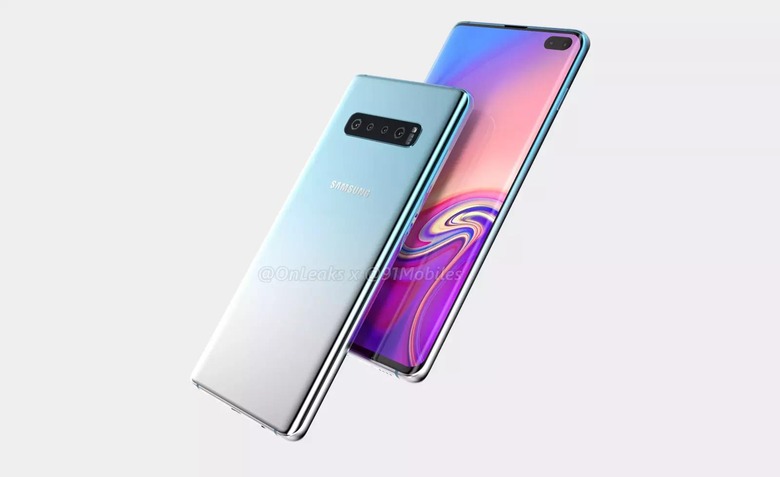 The biggest change, however, is on the back. There are four cameras now instead of three. And the LED flash and sensor have been moved and redesigned to make room for the newcomer. The entire camera array now uses up almost the entire width of the phone. Good thing Samsung wasn't doing a penta-camera thing like HMD Global.
This update to the photos are arguably better. That cutout will probably still turn off many Samsung fans unless the company does some Super AMOLED magic there. And more doesn't always translate to better as far as cameras go, especially when you start running out of space to place them in a presentable way.