Galaxy S III T-Mobile edition leaked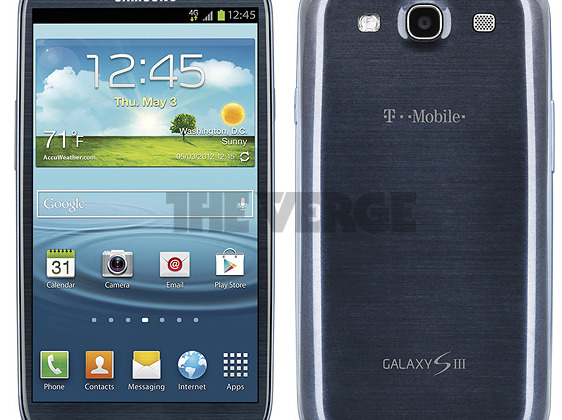 It appears that Samsung may be teaming up with T-Mobile to start off their USA launch of the Galaxy S III, this idea suggested by a leaked set of photos of the device itself. These photos come from The Verge where both the white and blue versions have been shown with slight variations to be seen when compared to the original international edition of the Galaxy S III which we've reviewed in full. What's most interesting about this release is not that the case on the back appears to have T-Mobile's logo in-tact, but that the front of the device appears, for the first time in Samsung's history, to keep the internationally-flavored physical home button.
While we actually have seen the physical home button sitting on the Samsung Galaxy Player 4.2 – also just released here at the start of this summer – this is the first Galaxy S device to retain such a feature. Galaxy S devices have been released consistantly across the globe for several years with this physical home button feature while stateside they've been traded out for additional flat-faced representations.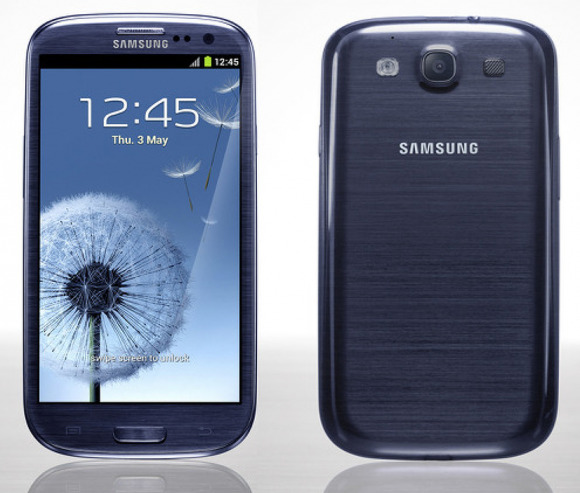 This version of the Galaxy S III appears by all means to have the same specifications of the device we've seen released or prepped for release around the world save its possible un-seen features. What we've seen in Canada is the Galaxy S III having its Exynos quad-core processor swapped out for a Qualcomm Snapdragon S4 dual-core SoC, and by all means we expect the same to be true here with the USA version or versions as well.
Stay tuned as we find out relatively soon, we hope!