Galaxy S III rooted before release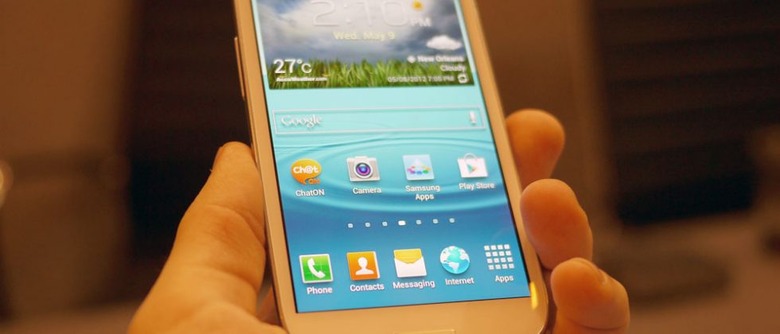 It's basically a tradition at this point with giant phones such as the Samsung Galaxy S III that they get hacked and rooted before they're released into the wild with final software – and it's no different today. Developer and hacker Chainfire has posted information on how he and his colleagues have achieved root on the Galaxy S III by working through an insecure kernel code leaked by an intrepid "insider" who he's saying will remain nameless. Inside the code for the Galaxy S III were found some rather odd bits that only developers would find truly interesting with a few surprises that everyone will love as well.
First and foremost, Chainfire revealed that unlike the Samsung Galaxy S original, Galaxy S III, Galaxy Note, and more, the Galaxy S III uses what's called a standard boot.img format. The other devices listed use a much more secure and harder to work with zImage format which is, for most developers, not nearly as easy to unpack and repack as the basic boot.img format. Another welcome oddity in the GSIII here is the fact that the recovery partition is being utilized, this allowing developers to flash recoveries completely separate from the kernel – helpful!
The most important bit of this whole situation is that Chainfire, generally accepted as an authority in matters such as this, reassures us that unlocking the Galaxy S III for modification is relatively easy. He notes "now, everybody say thanks to Samsung" for being what he says "are the only high-end Android OEM who aren't complete *expletive deleted* in the unlock department!" In Chainfire we trust? You decide for yourself when the Galaxy S III comes to a hand near you this summer!
[via XDA]