Galaxy S III Pebble Blue shipping now (in Vietnam)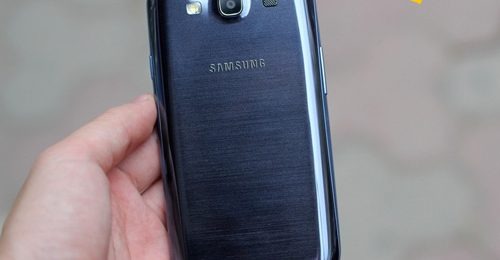 If you're on the lookout for that one special color for your Samsung Galaxy S III, that Pebble Blue you've been waiting for, you'll have to hit up your favorite Vietnamese smartphone shop as they've got it in stock this week. It's limited numbers or none for the Samsung smartphone in Pebble Blue this week, with the UK having none across the country and each other launch point – such as New Zealand – having a minor delay in the works for that color as well. Vietnam has been confirmed as getting units though, so no worries!
This information comes from Sohoa where Dang Vu has posted several images of the new device as it appears in-store across the country today. This version of the device was delayed in several areas across its near-global launch this week due to unforseen flaws in the makeup of the case. The White version of the Galaxy S III appears to have had no delays in any location thus far.
Have a peek at our full review of the Galaxy S III as well as our long set of hands-on coverage of the device in our timeline below. Note that the Pebble Blue option was shown at several press events right alongside the White version and did appear to have no flaws whatsoever. Call up your good pals in Vietnam today and get that Pebble Blue as fast as you can!