Galaxy S III LTE comes to Canada with Snapdragon inside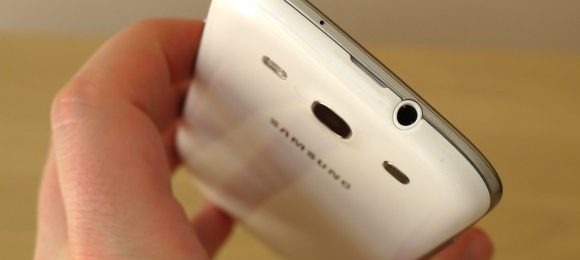 It's a whole new ballgame up above the USA as Canadian carriers across the board announce their release of the Samsung Galaxy S III complete with a Qualcomm processor, LTE speed, and 2GB of RAM. This variation of the GALAXY S III will have options for either 16GB or 32GB of internal storage while two variations on those models will exist with either 4G LTE or HSPA+ 42 data connections. This device will still essentially be the same international Samsung Galaxy S III we reviewed this past week by all outward and surface appearances, but the guts make this a whole different beast!
This Samsung Galaxy S III set of devices will all look, feel, and act the same way save for their data speed and their internal memory. The SGH-i747 variation of the device will be carried by Bell Mobility, Virgin Mobile, SaskTel, TELUS and Rogers Wireless while the SGH-iT999 model will be available from Videotron, Wind and Mobilicity. the 747 version will have 4G LTE capabilities while the T999 version will have HSPA+. After that, it's all greatness inside:
• Snapdragon S4 Dual Core 1.5 GHz Qualcomm MSM8960 Chipset

• OS (Shipping): ICS 4.0.4

• Data: LTE (SGH-i747 variation) and HSPA+ 42 (SGH-iT999 variation)

• Memory: 2 GB RAM

• Dimensions: 136.6 x 70.6 x 8.6 mm

• Weight: 133g

• Memory: 16/32GB internal memory (SGH-i747)/ 16GB internal memory (SGH-iT999)

• Expandable microSD up to 32GB

• Display: 4.8 HD Super AMOLED 1280×720 (306ppi)

• Connectivity: NFC, Bluetooth 4.0, DLNA, WiFi 802.11 a/b/g/n, MHL Video Out

• Camera: 8MP Rear-facing, 1.9MP Front-facing

• Battery: 2100 mAh

Other:

• TouchWiz with Motion UX

• S Beam

• AllShare Play enhance functionality

• MP3/ACC+/WAV audio player

• DivX/Xvid/MP4/WMV/H.263/ H.264 Video Player
The Qualcomm Snapdragon S4 is a dual-core processor that we've seen now several times before, notably in HTC's HTC One X, HTC One X, and HTC Evo 4G LTE. The international version of the Samsung Galaxy S III has a quad-core Exynos processor made by Samsung themselves. The version you see above will likely be extremely similar to what we'll see released here in the USA, complete with 4G LTE and/or HSPA+ capabilities.