Galaxy S III announced for five USA carriers at once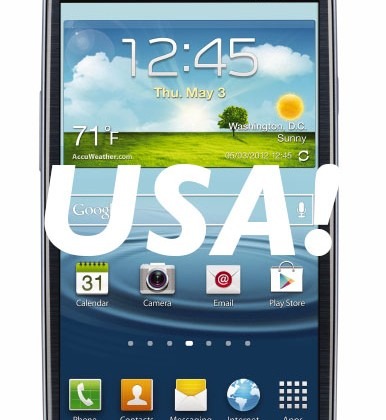 Samsung has announced today that their next hero device, the Samsung Galaxy S III, will be coming to five major mobile carriers here in the United States all at once. In addition to the top four carriers starting at $199 on-contract, the likes of Verizon, T-Mobile, and AT&T will be joined by U.S. Wireless as well. This is a giant step for the fifth largest carrier in the states, and we expect that their version will also be getting 4G LTE, as Verizon and AT&T's versions will get 4G LTE while T-Mobile gets HSPA+ 42!
As for retail availability, Samsung has let us know that though June is the start of releases for the USA, each individual network will be announcing their own specific release date. You'll find this device to be slightly different from previous versions released internationally, specifically in the hardware department. Where the original international device (see our full review) had an Exynos quad-core processor, here we've got the Qualcomm Snapdragon S4 1.5 GHz dual core processor as well as a massive and 2GB of internal RAM.
This change comes along with confirmed Gorilla Glass 2.0 (as the original has as well) and a removable 2100 mAh battery. This device will come in both 16GB and 32GB internal storage iterations, and will be working with the same 8 megapixel camera with 1080p video capabilities that we've seen on the original Galaxy S III – working great!
Take a peek at the hands-on experiences we've got with the international version of this device below, then get pumped up for the full reviews on each carrier as they pop up!