Galaxy S II US branding revealed: Verizon Function, AT&T Attain, Sprint Within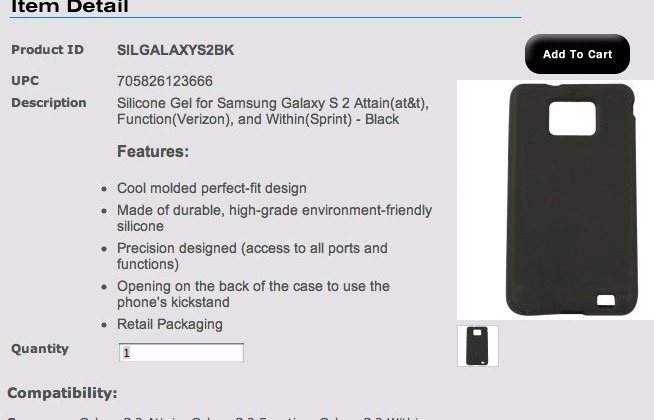 US carrier branding for the Samsung Galaxy S II has apparently leaked, with Verizon, AT&T and Sprint's versions of the well-esteemed smartphone all being prematurely named. According to Wireless Xcessories Group, the handset will be known as the Samsung Galaxy S 2 Attain on AT&T, the Galaxy S 2 Function on Verizon, and the Galaxy S 2 Within on Sprint.
They're the compatibility names given to the retailer's silicone gel cover for the Galaxy S II, suggesting that all three versions of the handset look aesthetically similar. T-Mobile USA isn't name-checked; that could be because it isn't getting the GSII or, far more likely, because it has managed to get Samsung to make it a differently-shaped version of the handset.
Of course, what we really want to know is when, exactly, the Samsung superphone will actually arrive on North American shores; there's still no sign of a specific release date from any carrier. More on the Galaxy S II in our full review.