Galaxy S 4 won't stop iPhone research warns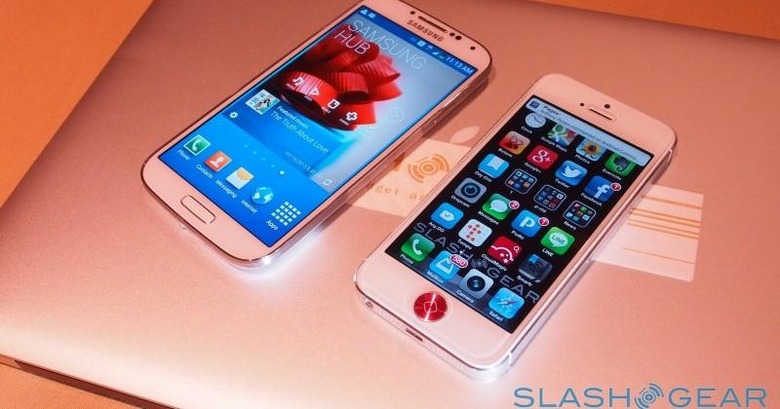 Samsung's Galaxy S 4 won't be enough to stem the flow of iPhone buyers, new US research suggests, with the freshly-revealed fourth-gen flagship facing waning brand loyalty. Just 15-percent of US consumers intend to buy a Samsung phone within the next six months, Yankee Group's March research indicates, versus 40-percent aiming to buy an iPhone. Meanwhile, Samsung faces more difficulties persuading existing owners to replace their handset with another Samsung, the research group claims, compared to Apple loyalty.
In fact, 85-percent of iPhone owners apparently said they would replace their phone with another iPhone. Only 61-percent of Samsung owners said they'd buy another Samsung. Yankee highlights that consumers aiming to buy Samsung phones within the next six months was actually down in Q1 2013, versus Q4 2012.
Although the focus of Yankee's current report is the Galaxy S 4, in some ways the numbers illustrate a trend within the Android and iOS marketplace overall. The Android to iOS defection rate is 17-percent, the research firm claims; in the other direction, the rate of iOS users jumping ship to Android is 8-percent.
Of course, a survey of consumer intentions toward their next smartphone purchase coming right as the Galaxy S 4 is announced likely means that individual opinions on the new handset are based on rumor, rather than the content of the actual launch. Whether those opinions will change now that the full details of the phone are public remains to be seen; Yankee Group joins the clamor of people arguing that the Galaxy S 4 was really more of a "Galaxy S III S" (to borrow some of Apple's nomenclature) than a true update.
On the flip side, of course, the phone has a bigger and higher-resolution screen, faster processor, higher-resolution camera, updated software, and accommodates a larger battery, all in a chassis that measures roughly the same as the Galaxy it replaces. There's an argument that, if the Galaxy S 4 didn't stick so closely to the Galaxy S III/Note II aesthetic, it would've been more readily acknowledged as a greater change.
Whatever the truth, Yankee Group warns that Samsung has some homework to do if it wants to see the Galaxy S 4 claw market share from Apple. "Unless Samsung works very hard to change consumers' minds in the next six months, we actually see Apple gaining ownership share on Samsung in the U.S. in 2013 rather than the other way around" Yankee Group analyst Carl Howe concludes.
[polldaddy poll=6965048]