Galaxy S 4 app-bloat earns Samsung a BBC Watchdog investigation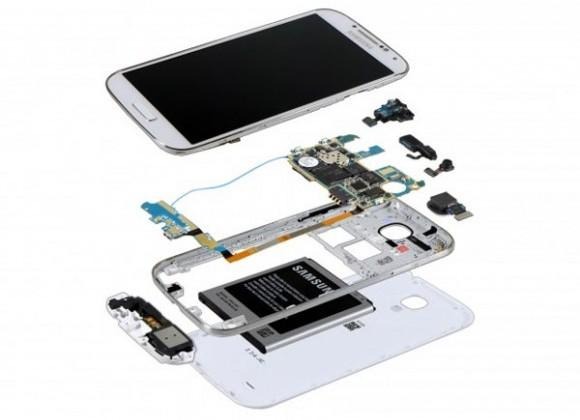 The software bloat that leaves Samsung Galaxy S 4 owners with roughly half of the available storage their 16GB smartphone promises on the box is set to earn the handset a blasting on TV, with one UK consumer affairs show readying an investigation into missing memory. Samsung blamed the inevitable room value-added features on the Galaxy S 4 take up for around 8GB of the user storage being already occupied out of the box, when questioned about the paucity of space new owners discovered. That doesn't appear to have satisfied the BBC's Watchdog, which will apparently cover the controversy on May 15.
"Samsung: it claims that its brand new Galaxy phone has an extra-large memory, but what did it forget to mention?" notoriously outspoken Watchdog host Anne Robinson teased at the end of the program on Wednesday this week, while graphics of the Samsung product page highlighting the storage variants were flashed on-screen. Watchdog, which hit UK television in 1980, has a track-record of investigative journalism, which has seen consumer rights complaints taken up and even laws enacted or modified as a result. As UK Mobile Review points out, the show also waded into the iPhone 4 "antennagate" saga back in 2010.
In the case of the Galaxy S 4, Samsung's problem will likely center on how much available space a new owner has the right to reasonably expect, given the amount of memory listed on the box. All smartphones generally monopolize some of the internal capacity to add in preloaded apps and features, but the extent of the customizations and tweaks Samsung has made to the Galaxy S 4 has seemingly overstepped even those expectations.
Samsung's argument is that users can opt to expand with a microSD card if they want more capacity, since unlike many other recent flagship devices there's a memory card slot lurking under the Galaxy S 4's removable back cover. Up to 64GB cards are supported at present.
Nonetheless, that does have limits of its own: apps can only be installed to the internal storage, not to a microSD card, for instance, which means that the latest generation of big game downloads could find themselves out of room. Samsung also offers 32GB and 64GB versions of the Galaxy S 4, though availability of those models has struggled, versus the more affordable 16GB entry-level handset.
The likely outcome of any investigation is better labeling, with clearer indications of exactly how much space is on offer printed on the box, rather than left as an unpleasant surprise once you turn the phone on and check the settings page. That's not an issue that will solely affect Samsung, however, and the Galaxy S 4 may simply be the device that broke the camel's back.
[via Clove]