Galaxy Note II gets full iLuv accessories line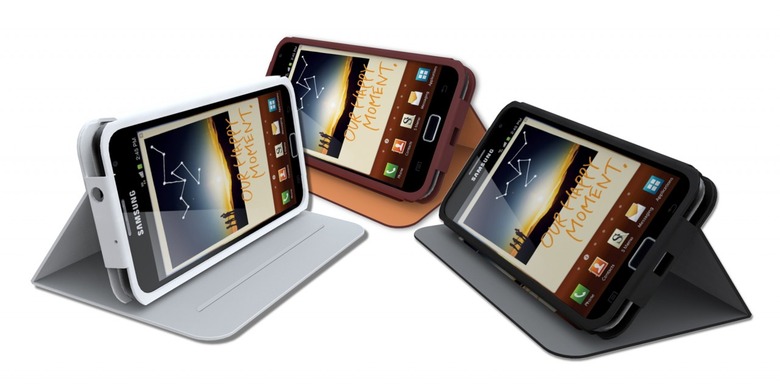 The folks at iLuv have revealed their full Galaxy Note II collection of accessories for the new Samsung hero devices. This collection wraps the device, covers the device, and even adds a couple extra pens to the mix so you have options beyond the S-Pen embedded within the phablet. This group is letting you know that in addition to the Samsung-made collection of accessories made for the Galaxy Note II, they have their own set – fully prepped for the Fall season of devices falling out of your pocket!
The Samsung Galaxy Note II is a device that's slightly enhanced compared to the Galaxy Note already on the market – with a slightly larger display at 5.5-inches, an exterior design that looks much closer to the next generation of Samsung devices, and technology inside that connects quite well to your Galaxy S III and Galaxy Note 10.1, you'll be bumpin'! Of course you don't want to be bumpin' against the ground too much without protection.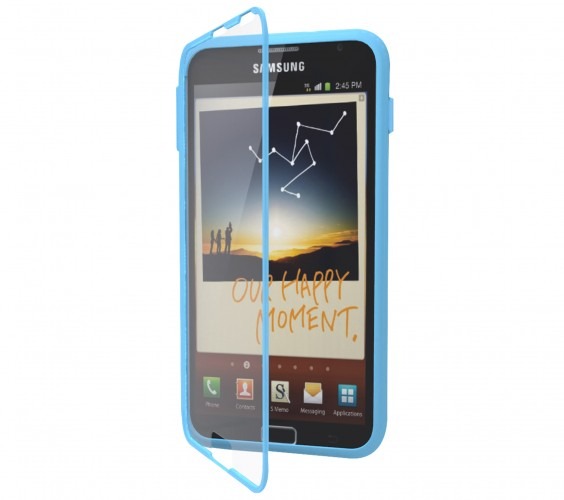 iLuv presents first the Pocket Agent – this protective leather case also works as a stand so you can tap away while eating a sandwich – two viewing angles included! The Gelato Shield will have your front face protected from scratches while a soft cover keeps your edges and back safe from harm as well. There'a Clear Protective Film in the works as well that's just a bit thinner than the Gelato Shield and, like the Shield, is guaranteed not to interfere with your device's functionality or viewing.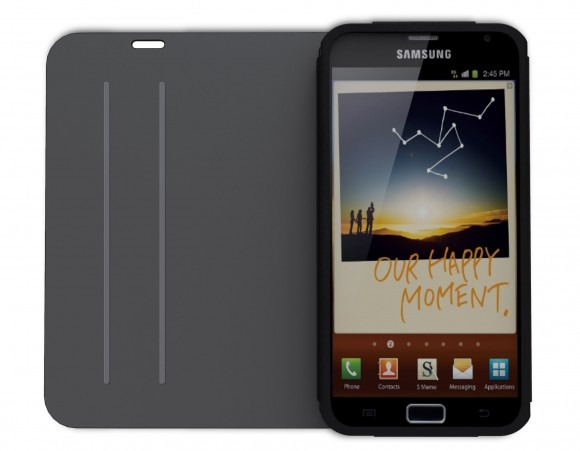 There's a Glare Free Protective Kit that's made specifically to allow your touchscreen to work with zero distortion, regardless of the sun blasting it right into your eyeballs. A couple of already-released accessories that'll work well with your Galaxy Note II are the ePen and the ePen Pro – both will be stylish additions to your device, but wont be working with S-Pen functionality like your built-in S-Pen would. These should be considered mostly fabulous due to their stylish appearance and ability to fit in with your pocket protector.
This whole range will be priced between $12.99 and $44.99 and some are available straight from iLuv's online store right now. The rest will be popping up closer to the release date for the Galaxy Note II – makes sense!