Since it's a limited edition smartphone, the availability of the Galaxy Note Edge is always going to be something worth noting. Quite surprisingly it isn't its hometown of Korea or the main markets of the US and the UK that will be getting dibs on the eccentric smartphone. Instead Samsung has first launched its curved edge screen smartphone in the Japanese market, supposedly owing to the country's culture of embracing the latest, and sometimes the strangest, technologies, which is what the Galaxy Note Edge definitely is.
Let's face it, the Galaxy Note Edge is a smartphone in search of a use and is practically just a way for Samsung to play around with ideas and flaunt its display manufacturing prowess. The company itself admits that it is a limited edition concept smartphone, which in the world of production means an experimental device. That said, since it's also a commercial product, the experimental test subjects are those willing to spend money on smartphone. That display edge does have some practical, and some whimsical, uses and Samsung had even detailed what those top, or only, five uses are, so you can check if you indeed fall under the device's target audience.
Availability of the Galaxy Note Edge hasn't been totally revealed yet, though some retailers, like Clove in the UK, already let it slip that the smartphone won't be shipping in that market. In Japan, Samsung will be making the device available under both KDDI and NTT DoCoMo. The Charcoal Black version will be available starting October 23 while the Frost White will come later in mid-November.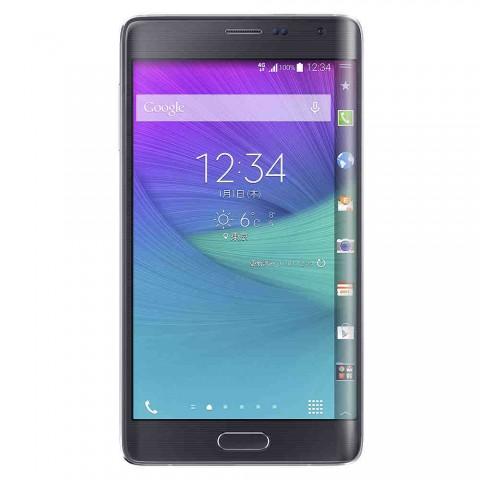 Those in the US need not fret. AT&T has already expressed interest in carrying the Galaxy Note Edge. In fact, the smartphone has already made its way to the FCC under the model SM-N915A. Though it doesn't exactly give as a launch date, it does confirm AT&T's commitment to the device and hint that it should happen really soon.
VIA: Mobile Watch, Blog of Mobile
SOURCE: Samsung, FCC