Galaxy Note 9 Teardown Reveals Powerful Battery And Huge Heat Pipe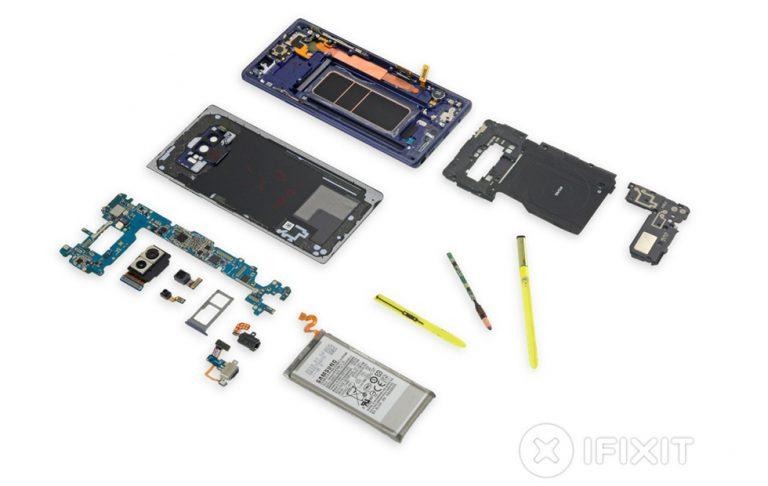 iFixit it has published its complete teardown of the Galaxy Note 9, revealing a handset that is "very (very) similar" to the Note 8 model. There are some notable difference, including a larger battery and slightly wider body. Buyers hoping to repair problems at home are in for some bad news, though, as iFixit found ample amounts of glue that complicate things.
READ: Samsung Galaxy Note 9 Review
The Galaxy Note 9 packs a 4,000mAh battery, 6.4-inch Super AMOLED display, Snapdragon 845 octa-core processor, and 128GB – 512GB of internal storage. This model is a bit wider and shorter than the Note 8, measuring in with an extra 0.1" of display and an 8.8mm instead of 8.6mm thickness.
Whereas the Note 8 has a 12.71Wh battery, the Note 9 clocks in at 15.4Wh. Another change in the latest model is greater surface area for the heat pipe, as well as a more favorable fingerprint sensor flex cable due to the sensor's new position beneath the camera.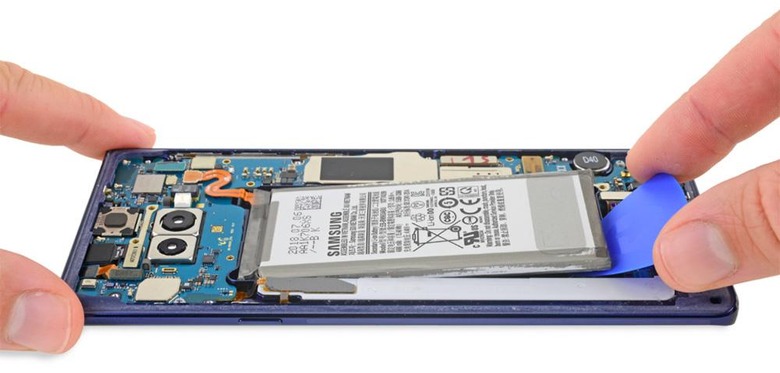 According to iFixit, the flex cable's new position makes it far less likely to be accidentally slashed when opening the phone. The biggest downside from the Note 8 model persists in the new Note 9, at least for DIYers, and that's ample use of glue.
The teardown found "two extremely stubborn glue barriers" that make replacing the battery difficult. As well, the glue complicates removing the rear glass panel, which needs to be glued back in place. As well, due to the design, repairing the display means opening the entire phone for a proper replacement. If there's one upside for do-it-yourself repairs, though, it's that only standard Phillips screws were used.
SOURCE: iFixit