Galaxy Note 9 specs leaks keep getting better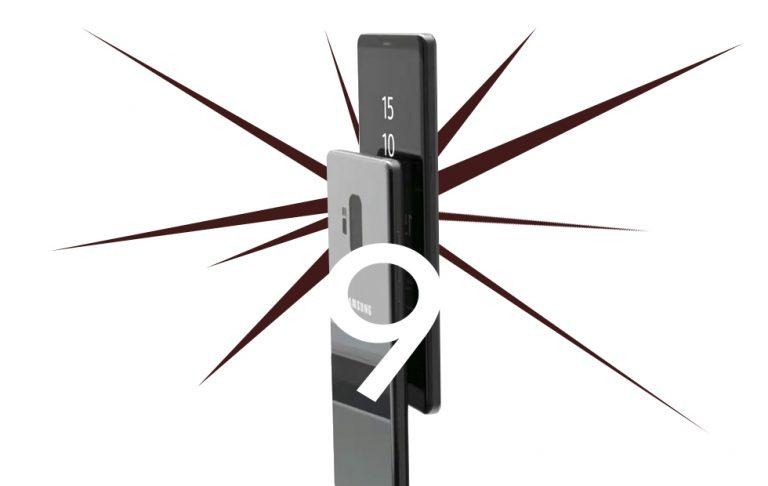 This week we're having a peek at the Samsung Galaxy Note 9 as it exists in this very pre-official state. At the moment, the Samsung Galaxy Note 9 in a sort of limbo between development and reality. As such, the specifications we've got today are in a bit of a limbo as well. We're relying mostly on the kindness of anonymous insider sources from South Korea and/or China on this one – for now.
The Samsung Galaxy Note 9's baseline is the Samsung Galaxy S9. We know what the Galaxy S9 is capable of, now we've got to ramp up the game just a tiny bit. Or, hopefully, Samsung will ramp up their game in a major way – complete with some heavily guarded secret features.
SEE TOO: Galaxy Note 9: If it looks like this, sign me up
Generally I'm all about the stability over the new features, and the software updates over the needless spec-pushing. But right now, since we've come to trust Samsung's smartphones, I'm all about that adventure and excitement. I hope Samsung's got something completely unexpected up their sleeve.
For now, we've got a pretty basic idea of what the Galaxy Note 9 is going to bring to the table. That begins with a display that's not all that different from last year's Note 8. We're estimating a 6.3-inch Super AMOLED panel with 2960 x 1440 pixels all jammed in tight.
There's also probably an in-screen or under-screen fingerprint scanner. Samsung's been working on that business for months – it's gotta be time to fire that cannon sooner rather than later. There's probably a battery in the Galaxy Note 9 that's either 3850 or 4000mAh. The Galaxy Note 9 probably has a Qualcomm Snapdragon 845 or 855 and an Exynos 9820 (dependent on region launch).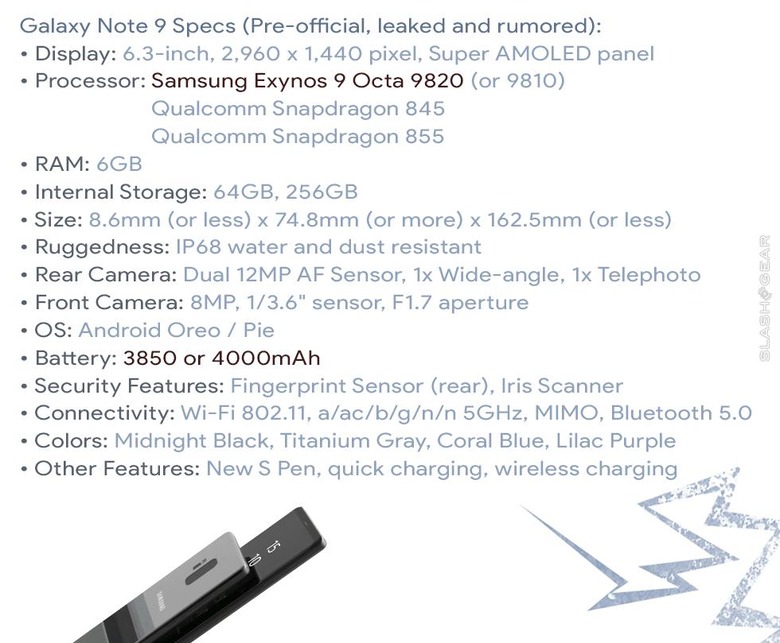 The information we've got so far – in that chart above – is not straight from Samsung. Instead, it's our most recent, best approximation of what the Galaxy Note 9 will present. Information comes from anonymous sources, insider (also anonymous) tips, and informed assumptions. Have a peek at the timeline below to learn more about the next Note!