Galaxy Note 9 S Pen: 4 new features Samsung could add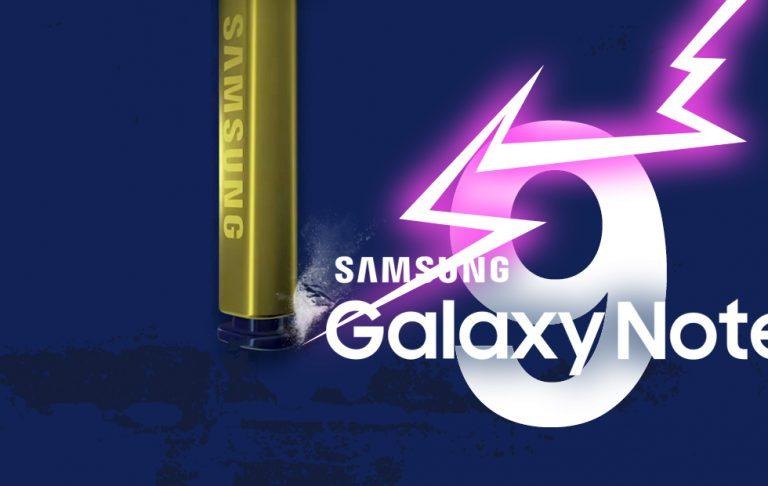 The Samsung Galaxy Note 9 needs to distinguish itself from the rest of the smartphone world, and it seems a new and boosted S Pen is how it will do that. Set to be unveiled in early August, the new Note 9 isn't expected to stray too far from other Android flagships – including, indeed, Samsung's own Galaxy S9+ – across much of its spec sheet. Its pop-out stylus, though, could make all the difference.
If the rumors are true, 2018 will be the year of the seriously upgraded S Pen. Now baking in Bluetooth, and charging up while docked into the Note 9's special silo, the digital pen promises a host of new features. Some have leaked, others are still a mystery. Here are four things we're expecting – or would like – to see.
A selfie controller
Samsung has always been experimental when it comes to triggering selfies. Smile Shot, back in the Galaxy S III days, automatically captured a photo when it spotted you grinning. Later Galaxy smartphones could track hand gestures, or react to voice commands when you wanted to trip the shutter.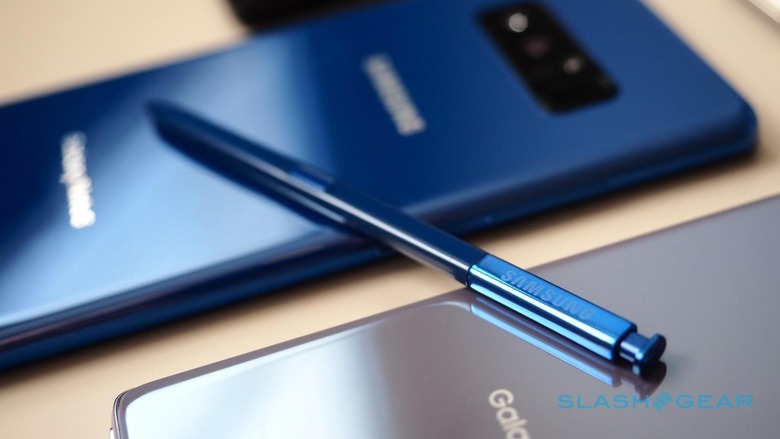 The Galaxy Note 9, however, could make things a lot easier. Rather than relying on a certain expression, or waving at the camera, or remembering the right trigger phrase, you could just tap the button on the side of the S Pen. That would work as a Bluetooth remote control for the camera app, snapping a shot every time.
A remote for your music
A single button isn't exactly the most flexible input device – well, not unless you're willing to communicate with your smartphone via Morse code – but it can still cover some essentials. One possibility is using a Bluetooth S Pen to act as a remote control for your music playback.
A single tap could flip between play and pause, for instance. Double-tapping, or triple-tapping, could skip forward or backward through your playlist. Basic stuff, certainly, but enough to save you from having to cross the room if your Note 9 is plugged into speakers.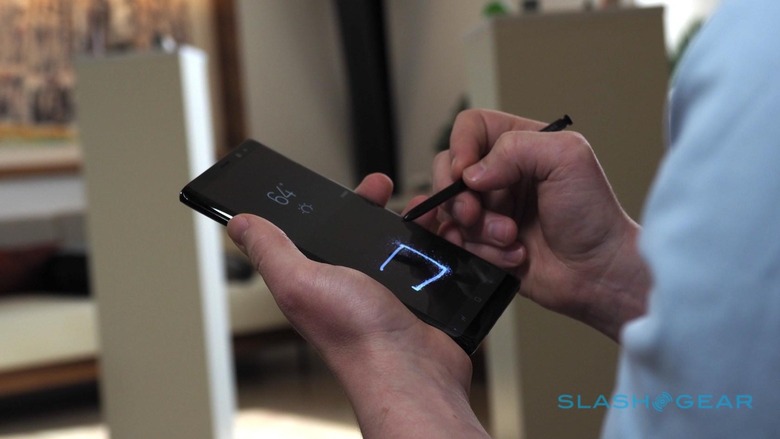 A game controller
One of the more intriguing ideas for a Bluetooth-enabled S Pen is how it could be used as a gaming controller. Certainly, being able to map a physical button to some part of gameplay would be interesting. There's no word on whether Samsung will bake in motion sensors too, which could turn the stylus into a mini-Wiimote of sorts.
Could imaginative game developers bypass that sensor requirement, though? It's worth remembering that the Wacom digitizer Samsung used for the Note 8 – and will likely use some iteration of in the Note 9 – can track not only where the S Pen's nib is and how hard it's pressing, but the angle at which it's pointing. That tilt data is currently used predominantly in art apps.
What if, though, games tapped into tilt as well – turning the S Pen into a joystick controller of sorts. Rest the stylus' nib on the screen, and then tilt the S Pen around as though you were using an analog stick. The button could then act as a trigger; or, you could use on-screen controls instead. It might not hold up to more aggressive gameplay – you'd have to avoid the nib skidding across the display rather than pivoting neatly – but it could definitely bring a new dimension to the right games.
Freeing the digital pen
No surprise: the Galaxy Note 9 S Pen is going to work as, well, a pen. The clue may well be in the name, but that doesn't mean Samsung won't surprise us with new features for its 2018 flagship. As we've seen in previous iterations, Samsung has pushed the idea of making digital note-taking quicker and more convenient. That's manifested as everything from being able to jot directly onto the standby screen, to making the AirCommand menu more customizable.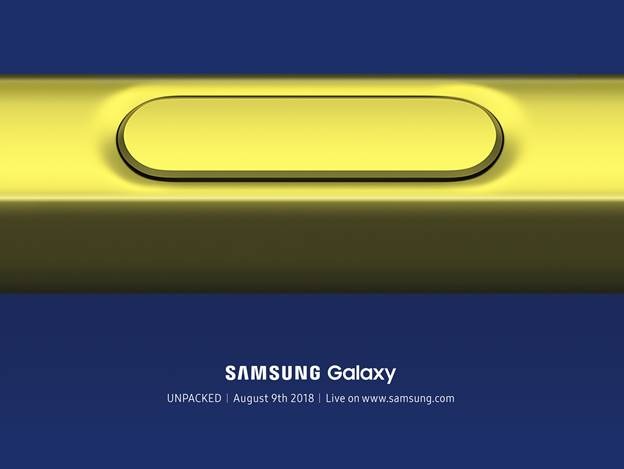 What, though, if you could expand your note-taking off the Note 9's display altogether? Again, it'll all depend on what hardware Samsung finds space and inclination to bake into its stylus, but with a persistent data connection between S Pen and smartphone there's room for something interesting. Samsung could allow the S Pen to recognize writing and sketching away from Note 9's screen, relying on motion sensors, optical tracking, or some other method to locate the movement of the nib. That could then be reflected on the smartphone.
Wrap-up
Samsung finds itself in a fairly precarious position with the Galaxy Note 9. Its phablet may have always been the biggest, most powerful device in its smartphone line-up, but the growing Galaxy S9+ demonstrated that the delta is closing between what's considered a mainstream flagship and something more niche. If it wants to stay relevant, the Note 9 has to play up its more unique features.
That suggests 2018 could be a big year for the S Pen, and certainly all the rumors are pointing that way. With Samsung's Unpacked 2018 event just over a month away, there's not long to wait to find out.