Galaxy Note 9 release date and prices tease S9 buyers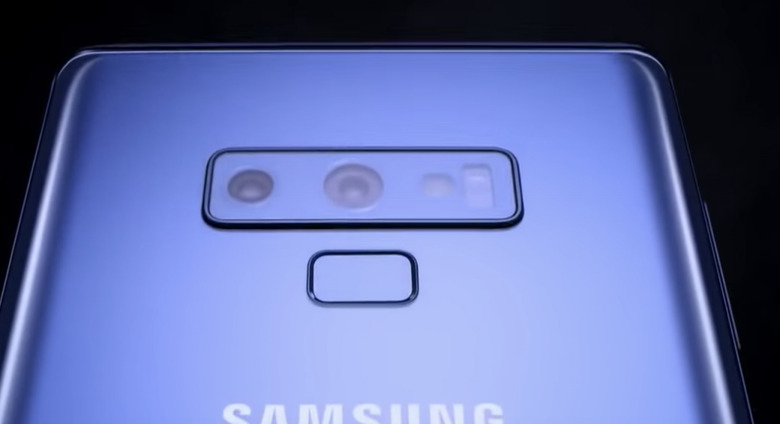 This week the folks at Samsung responsible for promoting the Samsung Galaxy Note 9 have a task ahead of them. The Samsung Galaxy Note 9 event is set to take place on the 9th of August. Thereafter it's expected that the Galaxy Note 9 will be put on pre-release within the several days following the reveal, then the device will be available to the public likely by or on the 24th of August.
At the same time as the Galaxy Note 9 is put on sale for the first time, price adjustments go into play for the Galaxy Note 8. Once the price changes happen, the Galaxy S9 and Galaxy S9 Plus will no longer be in contention with their closest brethren. They'll be up against the Galaxy Note 9 instead of 8, and the price of the Galaxy Note 8 will be sort of... set aside... as carriers either reduce stock with replacements or attempt to get rid of the phone with 3rd-party sellers.
Now might be the best time of all to grab one of these devices. The Galaxy Note 9 will be significantly cheaper than the Galaxy S9 and Galaxy S9 Plus, and most certainly cheaper than the Galaxy Note 9. The differences between the Galaxy Note 8 and Galaxy Note 9 might well seem completely surface-level to the average user.
Have a peek at the specs below and see the basic differences between the Galaxy Note 8 and the Galaxy Note 9. On the left is the Note 8 with specs we've confirmed. On the right is the Note 9 with specs that are not quite official – they're based entirely on leaks and insider sources who wish to remain anonymous.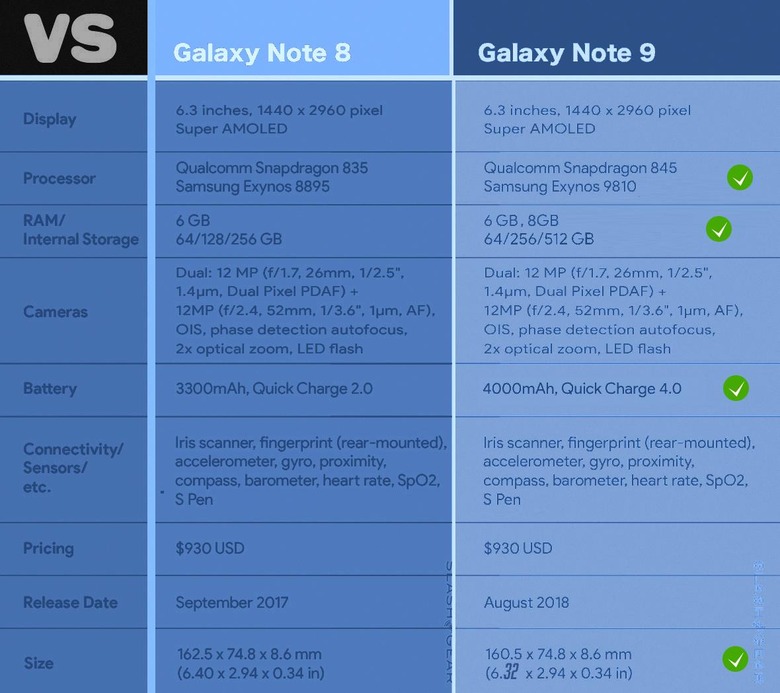 If you've been a hardcore Samsung Galaxy Note user for many years, I recommend you continue to use the newest device on the block. BUT – and this is a big but – this depends entirely on the price you're able to get. If you can find a Galaxy Note 8 for around $500, for example, I suggest you snatch it up and wait for the Galaxy Note 10 to buy a new Note. If the Note 8 you're able to locate costs $700 or more – I'd just pay the relatively little bit more and get the Note 9.
Stay tuned as we continue to investigate the ins and outs of the Galaxy Note 9 and get some hands-on time this week. On the 9th of August, 2018, we'll have all the up close and personal action you can handle. You'll see so many details, your eyes will bug out of your head and your brain will turn into a pile of mush. It's going to be good stuff.