Galaxy Note 9 leak tips fancy details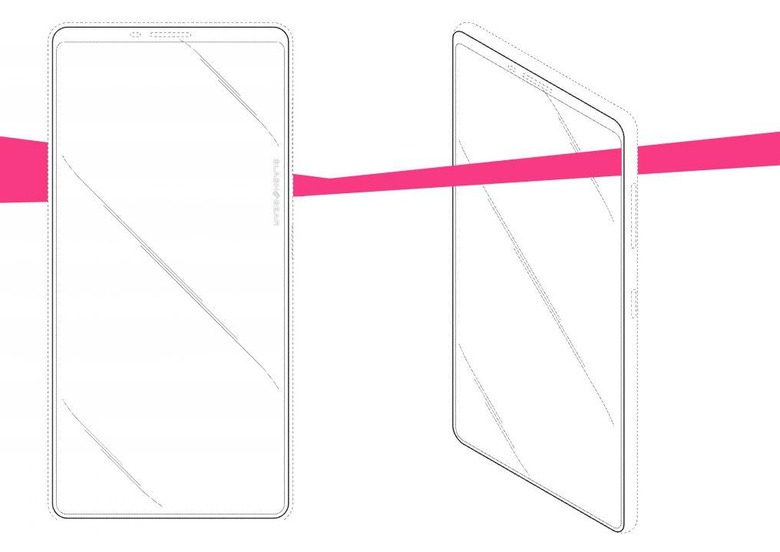 The Samsung Galaxy Note 9 approaches, and today we've got more information on both its exterior and innards. The device at hand is the latest in Samsung's long run of smartphones on the large end, the original having kickstarted the "phablet" trend. The Galaxy Note 9 won't be the most revolutionary device in the lineup for phone calls, but for its more unique features – there it'll shine.
The Galaxy Note 9 is set to come in a number of colors. We can safely assume this since every Galaxy Note before now – and every Galaxy S – came in multiple colors from launch. The latest news leak surrounds the odd shades in which the device will be delivered.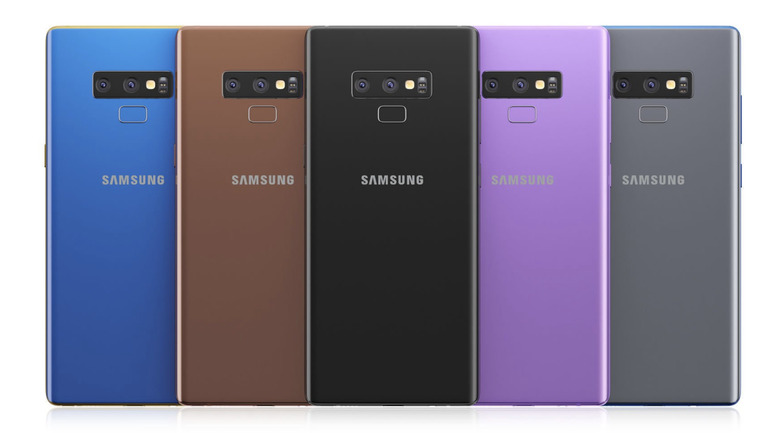 Word from sources with information on the subject who wish to remain anonymous is that Samsung's ordered the Galaxy Note 9 in colors it did not select for the Galaxy Note 8. One of these colors is a brand new extra-vibrant shade of Yellow Gold – that's what you saw in the preview from Samsung for their big event taking place in August. Note the Blue in the concept image above – that might have the GOLD around the rim we've been tipped on.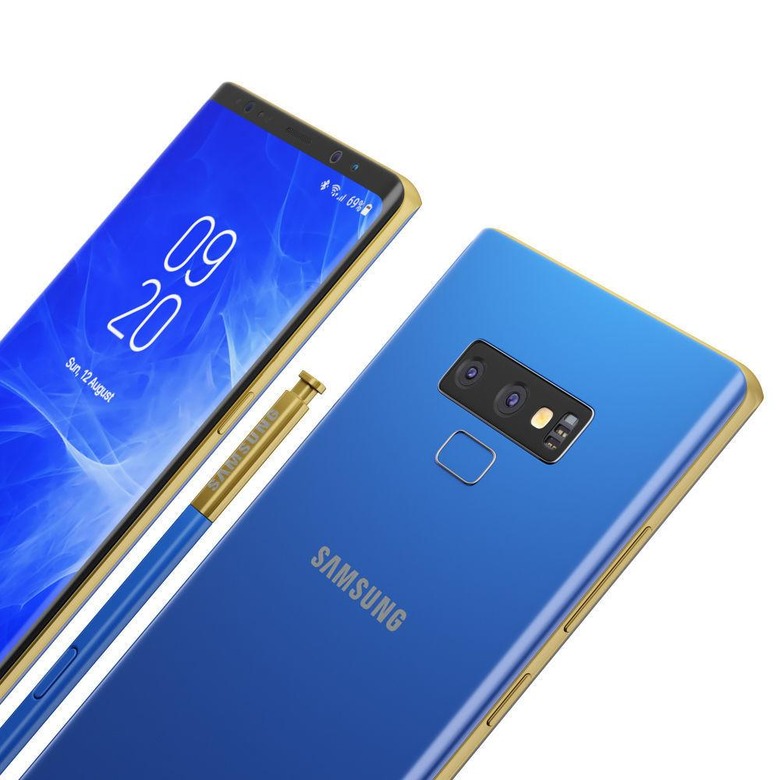 Another color we've heard about before but was confirmed again this week is Teddybear Brown. Brown isn't exactly the most sought-after color in the smartphone universe, but marketing the color with something so cute and cuddly as the Teddybear should work just fine.
We've got what we believe to be a pretty good chart of what the Galaxy Note 9 will come featured with, below. This chart shows the Galaxy Note 8 with official, confirmed specs, next to the Galaxy Note 9 with specs based on rumors and insider anonymous tips. Until Samsung confirms at its special event, no specs for the Galaxy Note 9 are official whatsoever!
The Galaxy Note 9 event invite was sent this week to users with a peek of the device's S Pen. The event will take place on the 9th of August, 2018, and it'll be taking place in New York City. This event will likely produce the Galaxy Note 9 with a pre-order date within the week, and general availability within the month!