Galaxy Note 9 hands-on leak shows almost all the sides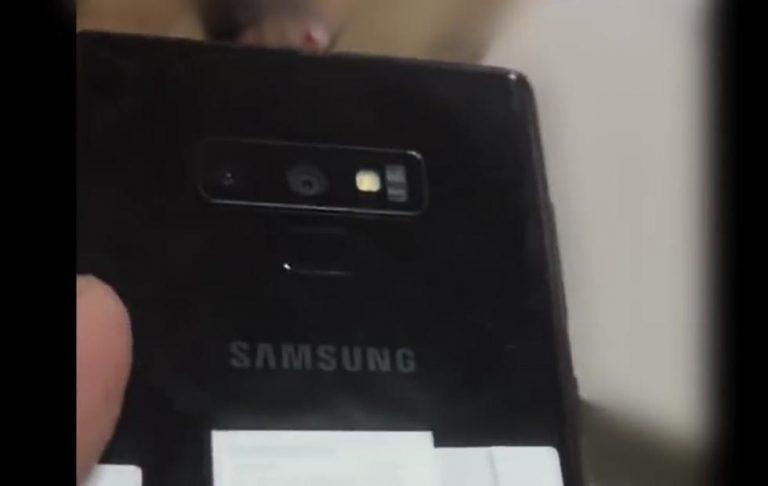 Samsung has just announced its 2018 tablets, the Galaxy Tab S4 and the Galaxy Tab A 10.5, which means there'll be less things to distract us next week. That's when it will finally unveil the Galaxy Note 9, and maybe the Galaxy Watch. But even before that happens, we pretty much know all there is to know about Samsung's last hope for the year. Unofficially, of course. Coming up at the last minute is yet another hands-on of the Galaxy Note 9, this time allegedly a real one.
Of course, this isn't the first hands-on video we've seen. We've already have had our fill of fakes and dummies but, to be fair, Mobile Fun has a bit more credibility than most. But without the device being turned on, we'll just have to take their word for it.
The brief video gives us a 360-degree look of the phablet from almost all sides. The leak source must have been exercising extreme caution and doesn't exactly give us a very detailed look at every nook and cranny. We don't see, for example, the top and bottom edges of the phone nor does it give us a full view either.
The most noticeable difference you'll see, and probably the only way you'll be able to distinguish a Galaxy Note 9 last year's model, is the position of the fingerprint sensor. It sits below the dual cameras this time. And Samsung didn't adopt the Galaxy S9+'s vertical camera orientation, mostly for space purposes.
With almost everything known, all that's left is to see how Samsung will spin the Galaxy Note 9's most notable feature: the Bluetooth-enabled S Pen. It seems to be very confident that the phablet will be received well that, for the first time, it has opened up reservations even before it is announced. Call it optimism or desperation, Samsung will probably do everything it can to put the Galaxy S9 behind it quickly.