Galaxy Note 9: details closer to the truth
Newest details leaked on the Galaxy Note 9 suggest we're already nearly on the money for Samsung's biggest phone of the year. This device isn't going to be more of a Silver Surfer than it is a Galactus. This is the herald of things to come. For some of the more hardcore buy-all-Samsung users, this might be an unwelcome revelation. For those that've been waiting for a couple years to upgrade – an upgrade'll probably be just fine, here and now.
The image you see above is a rendering, not unlike that of a rendering Samsung would present just before the release of their actual, real Samsung Galaxy Note 9. The big difference here is the designer, as it's most certainly NOT Samsung, but a designer by the name of Max. The image shown above comes from Twitter, where it was posted by Max for AllAboutSamsung. A few different versions of this device were rendered and included in the gallery later in this article.
SEE TOO: Galaxy Note 9: 5 reasons to skip it (if you can)
This device looks a whole lot like the Samsung Galaxy Note 8 for a real good reason. Not because it IS a Galaxy Note 8, but because leakers with a legacy of accurate leaks suggested recently that the device looks like this – not a whole lot different from its predecessor.
Below you'll see a set of specifications that are unofficially accurate. By unofficially accurate I mean Samsung's not said so, but based on leaks and precedent. Until Samsung says so, these are the specs we've got with a grain of salt.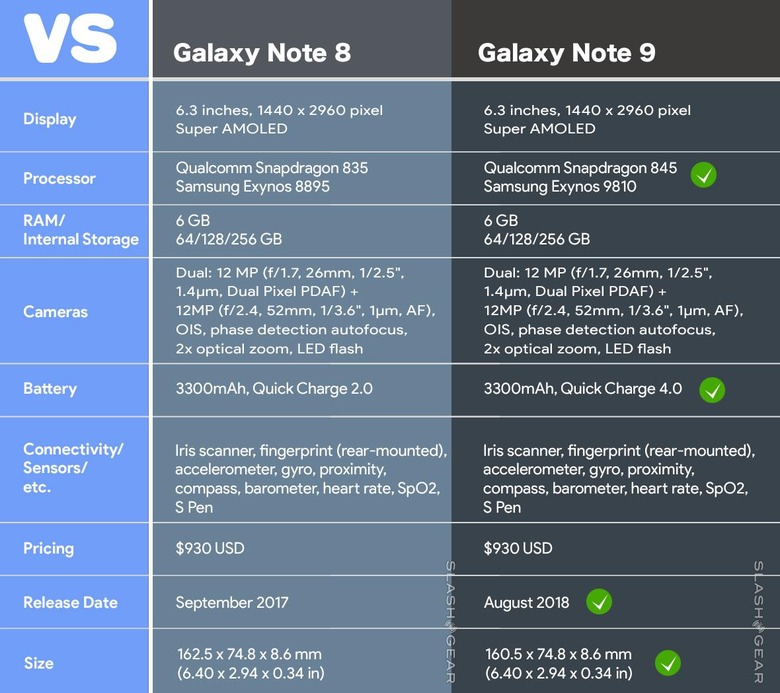 NOTE: The Samsung Galaxy Note 8 specifications above are accurate. Have a peek at our Samsung Galaxy Note 8 Review to see it up close and personal.
We'll see the Samsung Galaxy Note 9 in a matter of weeks. Either inside July or August – that's where it'll probably pop up first. At that time, we'll be able to do our own comparisons in real life – battery life, camera quality, and performance. Price, too – as we expect prices to be rather similar to what they were in years past.