Galaxy Note 8 release day 3D-touch tipped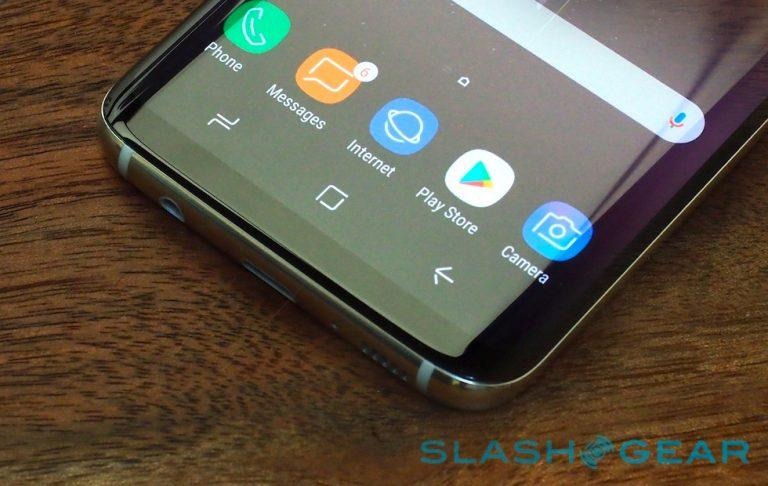 The Samsung Galaxy Note 8 was reported today to include Samsung's version of 3D-touch for its touchscreen. This device will, if the report holds true, feature the same method of enacting 3D Touch or Force Touch that the Galaxy S8 features. This means a pressure-sensitive strip sits under the bottom edge of the screen to replace the home button, back button, and app-switching button.
Samsung's solution with the Galaxy S8 was to replace their standard home button with a set of virtual buttons. This is not unlike the solution many Android devices have worked with for the past several generations – some Samsung devices included. The difference here is the addition of the pressure-sensitive strip which can sense an extra-hard press to reveal the home button on a screen where it wouldn't normally appear.
As our Galaxy S8 Review suggests, this won't have a whole lot of effect on the way the device works in real life. Sure, the hardware will likely be there, but if the Galaxy Note 8 ends up being at least markedly similar to the Galaxy S8 in how we use it day-to-day, we won't have a lot of odd interactions with the home button anyway.
The source of the tip about the Force Touch addition to the Galaxy Note 8 comes from The Investor, who quote ETNews as their source. Meanwhile ETNews further suggests that the Galaxy Note 8 will come with a case, and that this case will NOT be sent to markets in the United States, Europe, and Russia. It'll just be Korea that'll get access to this lovely piece of hardware.