Galaxy Note 8 preorder date released (on leaky accident)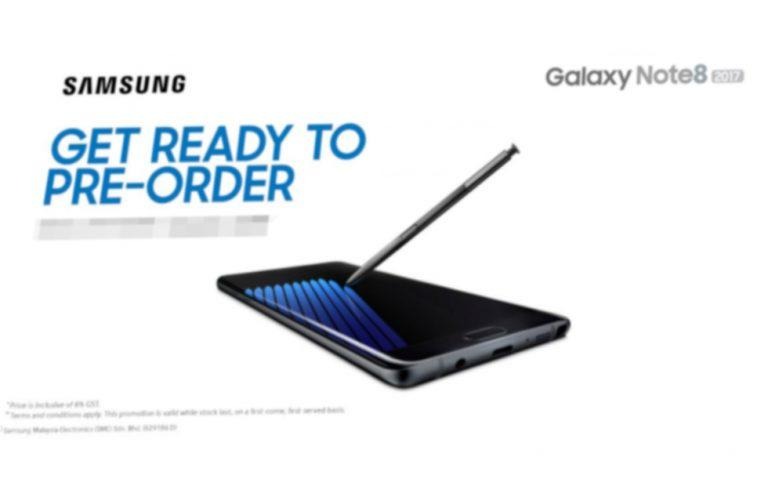 The Galaxy Note 8 preorder date leaked today would seem to be one of the most oops-worthy blunders in the PR department at Samsung Australia in recent memory. Or they did it on purpose – but we don't know – what we DO know is that the information we've got now suggests we're getting that device soon. The Galaxy Note 8's reveal date is set, and now it's looking pretty much a go on a preorder date as well.
In Australia – and almost certainly elsewhere as well, the Galaxy Note 8 will have a "Screen Assure" program. That'll be a screen replacement for accidental drops and smashes that'll be happening for a while after the Galaxy Note 8 is first released. It is through an form about this program that we get some idea of when the Galaxy Note 8 itself will be offered on pre-order.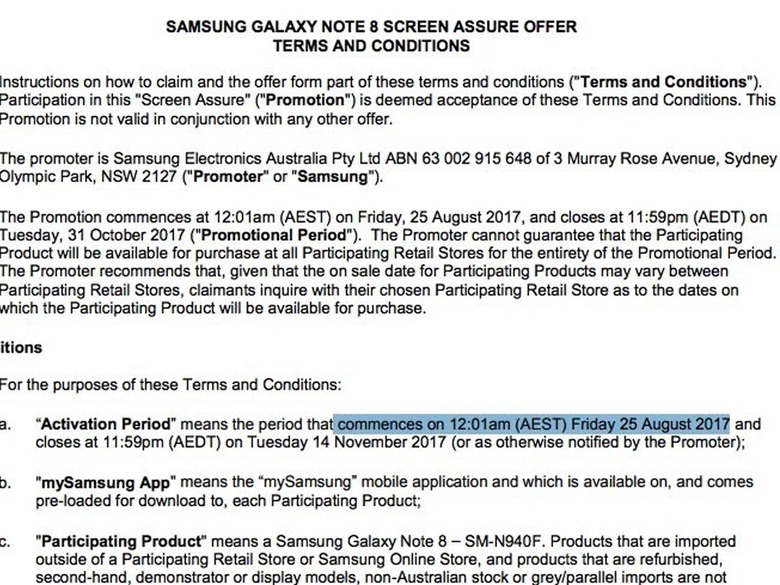 This Screen Assure program for the Galaxy Note 8 was leaked through documentation on Samsung Australia's webpage. There, the phone Galaxy Note 8 as well as product number (SM-N9404) are mentioned. The image we have here comes VIA BGR and further detailed by Ausdroid (for those users actually living in Australia. They suggest that the program begins at 12:01am (AEST) on Friday, 25 August 2017.
Combined with the Galaxy Note 8 reveal date and big event in New York City gives us a pretty good idea of when we'll first be able to order the phone. The Galaxy Note 8 event will take place on August 23rd, 2017, while Galaxy Note 8 pre-orders will quite likely begin on August 25th, 2017.
For more information on the Galaxy Note 8, have a peek at the timeline of recent bits and pieces below. There's also a whole Android hub for you to take a peek at right this minute.