Galaxy Note 7R could arrive in Korea this month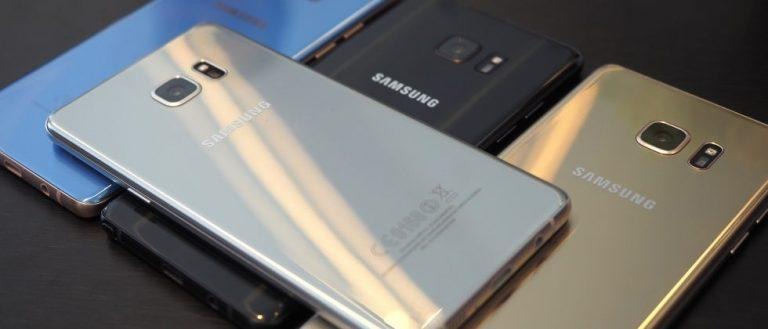 Now that the Galaxy S8 has officially landed, we've wasted little time in turning out attention to Samsung's next handset. Most years, that would be autumn's Galaxy Note entry – the Galaxy Note 8 in this instance – but we could very well have another Samsung phone to look forward to before that. As you've likely already gleaned from the title, that phone is the Galaxy Note 7R, which could be landing in Korea shortly.
According to Chosun Ilbo (as reported by The Investor), Samsung could release the Galaxy Note 7R in Korea as early as this month. The report cites Samsung's plans to submit the Galaxy Note 7R to the National Radio Research Agency for certification soon. Once that happens, it may only be another month (or less) before Samsung is ready to put the phone up for sale.
The Galaxy Note 7R is, of course, a refurbished version of the original Galaxy Note 7. The main difference here is that Samsung has swapped out the original Note 7 batteries for smaller ones. With a 3,200 mAh battery under the hood, overall screen on time will be shortened, but Samsung will avoid the problems that caused the first Galaxy Note 7 to randomly catch fire – something that's certainly a plus.
We've heard varying reports about the expected price of the Galaxy Note 7R. While a few reports have said that the Note 7R will cost around $250 less than the original Note 7 did, The Investor is saying today that the discount could be as significant as 50% less. We'll just have to wait and see where Samsung ultimately prices the phone when it eventually makes it to store shelves.
For Samsung's part, the company wouldn't give specifics on the release timeline it's currently looking at, only saying that it plans to release the Note 7R before the Galaxy Note 8 is available. That's still three to six months away, so Samsung is giving itself a pretty generous window to work with. If the phone goes through certification soon, though, we could see it land in Korea before May is over.
We're still unsure if Samsung will release the Galaxy Note 7R in the US, but a recent pass through the FCC is encouraging on that front. If one thing is clear from all of these reports, it's that we can probably expect more official details coming out of Samsung soon. Stay tuned for those, and stop by the comments section down below to let us know if you'd buy the Galaxy Note 7R.
SOURCE: The Investor