Galaxy Note 7 Woes Go Beyond Stopping Production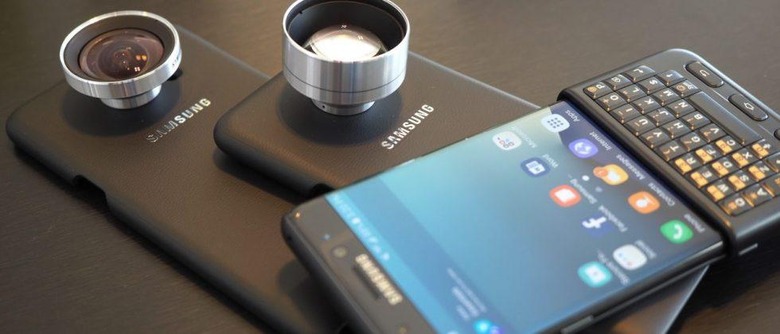 If you thought that Samsung's announcement of the halt of Galaxy Note 7 productions is going to be the end of it, better dream on. Or for Samsung, a nightmare. In addition to slashing its projected earnings by nearly a third, Samsung also has to recall all units for safety reasons. But that latter might be hampered as more and more shipping services refuse to handle the explosive device. The one good news for early Galaxy Note 7 adopters is that Amazon is reportedly willing to refund accessories purchased through it.
That the Samsung Galaxy Note 7 is ticking bomb is both a joke and a worry, especially for those who might have to transport the device from one place to another. That is precisely the fear that is causing shipping and mailing services like FedEx or UPS to refuse carrying the device, even if it is to send it back to Samsung. That is going to definitely delay the chances of the world being rid of any traces of the Galaxy Note 7 in the wild. Not that everyone wants that to happen anyway.
Apparently there are some really die-hard Samsung fans who'd rather be burnt than return their Galaxy Note 7. There is a particular appeal to holding on to a soon to be extinct, historical, infamous product. Hopefully, however, they will opt to put it in a fireproof glass case, like in a museum, instead of keeping it powered on.
Some shipping services are willing to handle, with extreme care and prejudice, the device but only under special conditions. FedEx, for example, will only do so when the device comes from retailers and not from individual owners. UPS will only allow for ground shipping, if and only if it has the special fireproof packaging from Samsung.
Without Galaxy Note 7s, those who purchases specific accessories might suddenly feel a bit cheated. Hope springs eternal, at least if they bought those from Amazon. Some buyers have reported getting a refund for accessories, even if the purchase already fell outside of the normal 30-day period. Amazon, however, hasn't yet made a statement confirming this, so it might be a case to case basis.
SOURCE: Business Insider, Reddit