Galaxy Note 7 shipments put on hold for "quality tests"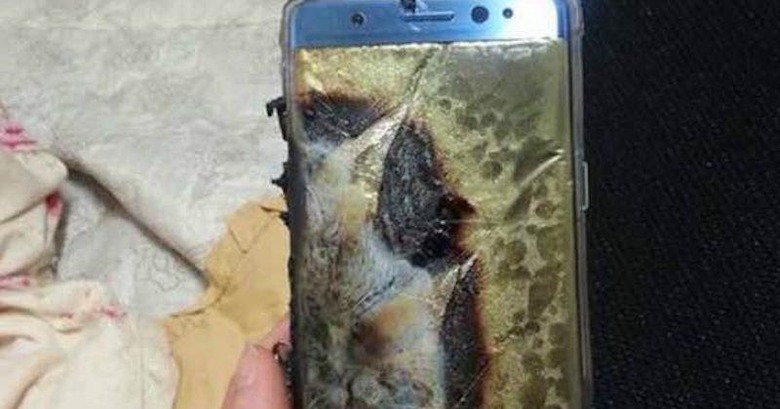 What should have been a fairy tale ending to Samsung's 2016 might be turning into a nightmare. Although lauded as one of this year's best smartphones so far, pending the official reveal of the iPhone 7, the Samsung Galaxy Note 7 might become the most scandalous one instead. Samsung has confirmed that it is delaying the shipments of the phablet in order to conduct further product quality tests. Although the company is naturally keeping mum over the matter, recent incidents would point to reports of exploding batteries as the cause of the delay.
It is almost frightening when you think that we are unaware that we are always carrying a combustible material in our pockets or bags. Although battery technology has advanced sufficiently, the materials used in the small packs that power our smartphones are still potentially dangerous. The keyword there being "potentially", as it is thankfully a rare case these days that smartphone batteries explode under normal circumstances.
That is why when there are an increasing number of reports of exploding Galaxy Note 7 batteries, there is some cause for concern, or at the very least some inquiry. Samsung, of course, hasn't commented on the incidents and will most likely blame it on third-party accessories and improper handling ("you're not charging it right!"). Still, the allegations seem to be serious enough to have caused Samsung to take some preventive measures, which, unfortunately, delay shipments of the smartphone even further.
The Galaxy Note 7 has already been delayed in some markets, which Samsung attributes to demand that far exceeded their estimates. Samsung made a similar miscalculation last year when its production of the Galaxy S6 edge failed to meet demands for its first dual curved edge smartphone. That was blamed for Samsung's dismal 2015 financials, which it had hoped to offset with this year's strong Galaxy S7 and what should have been a stronger Galaxy Note 7.
Of course, it's still too early to count the Galaxy Note 7 out, but as Samsung knows too well, perception, warranted or not, is no small matter.
SOURCE: Reuters