Galaxy Note 7 Sales Suspended (Again) On AT&T, T-Mobile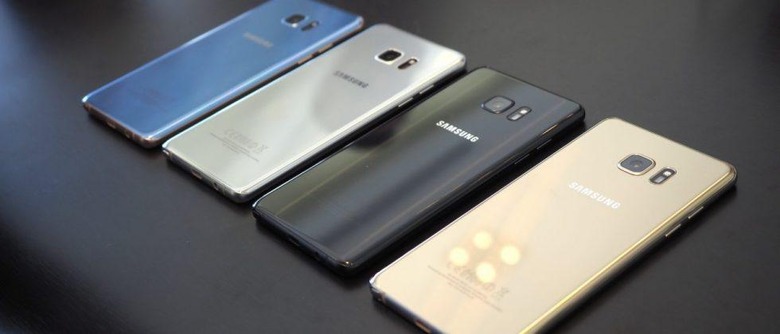 Samsung may be taking its time, maybe even doing some ethically (not to mention legally) questionable steps, regarding reports about its still exploding replacement Galaxy Note 7 units, but US carriers are taking none of that. Instead of waiting for a statement from Samsung or US authorities, both AT&T and T-Mobile have already taken action themselves, removing any and all Galaxy Note 7s from their shelves, pending results of those investigations. So, yes, at least in the US, the Samsung Galaxy Note 7 is practically dead.
This is definitely going to be one for the history books. Whether Samsung's mobile business also becomes history after this remains to be seen, though probably unlikely. At least not in the short term. What started out as a great start to 2016 will end up a nightmare for the company, even if it dodged the bullet last quarter.
Following reports of supposedly new and fixed Galaxy Note 7 models allegedly exploding, including one onboard a Southwest Air plane, US carriers have taken preemptive measures to protect their customers from injury, and themselves from lawsuits. In a statement to the press, AT&T has stopped exchanging new Galaxy Note 7s. Instead, they are urging customers to pick out any other smartphone from their catalog, even non-explosive Samsung smartphones.
T-Mobile swiftly followed with a blog post announcing the suspension of sales and replacements of the Galaxy Note 7. Owners who trade in their smoking hot smartphone can still get to keep their pre-order goodies as before.
With almost all major US carriers striking out the Galaxy Note 7 from their lists, the phablet is as good as dead. That said, the carriers do imply that it is only a temporary situation, pending results of the investigation, but considering how Samsung has handled the matter, there is probably little hope that the Galaxy Note 7 would recover. Which is a shame, since the Galaxy Note 7 is really one hot device. We just didn't expect that to be literal.
SOURCE: T-Mobile
VIA: PhoneScoop