Galaxy Note 7 returns: Here's what Samsung is calling it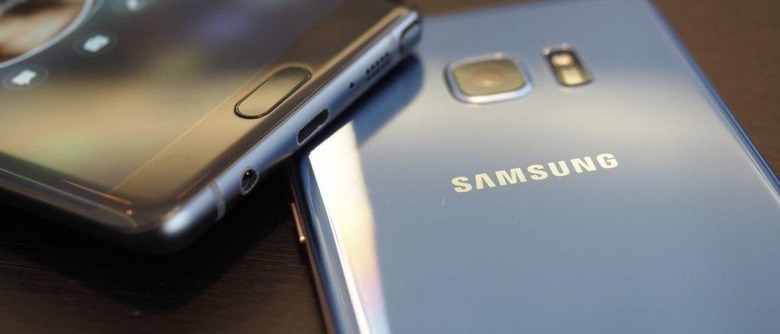 If you buy into the rumors that we've heard thus far, then we're quickly approaching the re-release of the Galaxy Note 7. These refurbished devices will be hitting the market in part to help Samsung sell off the stock it was left with after recalling the original Note 7 last year. Of course, there will be a few changes in place with these re-released handsets, with one of those changes being the name.
Obviously, keeping it at "Galaxy Note 7" would not only be confusing, but it probably wouldn't do the device any favors considering the circumstances of its recall. Originally we heard that Samsung was going to name this refurbished handset the Galaxy Note 7R, but today Korean site ETnews is reporting a different name.
That name is Galaxy Note 7 FE, with the "FE" at the end standing for "Fandom Edition" or "Fan Edition." It's kind of a strange name, to be sure, but in my humble opinion, it's certainly better than calling it the Galaxy Note 7R. ETnews says that confirmation of this name comes from a large number of mobile communication companies, so it looks like this is the name Samsung has decided to go with.
Perhaps more importantly, ETnews says that the Galaxy Note 7 FE will be out in Korea by the end of June. We heard something similar last week, when Samsung signaled that it would soon send the Galaxy Note 7 FE through the National Radio Research Agency for certification. There's no information offered on whether or not that certification has been started, but considering the whole process takes about a month, June seems to be a good release window.
When (or if) it will arrive in other regions is currently up in the air. Don't get your hopes up if you happen to live in the US, though, as Samsung has indicated that it doesn't have any intention of reintroducing the Note 7 here. For Korea, though, this re-release certainly seems like a sure thing, so stay tuned.
SOURCE: ETnews