Galaxy Note 7 recall spreads to Canada, over 70 battery overheating cases reported in US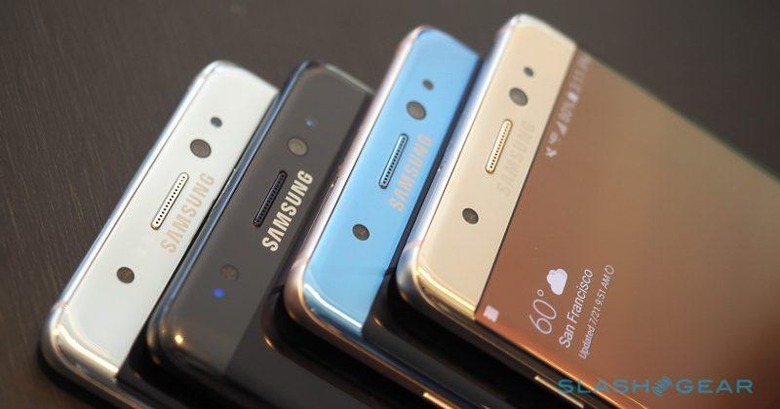 Samsung is embroiled in a massive mess with the popular Galaxy Note 7 phablet launching to high praise and robust sales. The problem for Samsung is that in the US alone there have been 70 cases of the smartphone catching fire as it charged due to a defective battery inside the device. This fire risk has led to massive recalls everywhere the smartphone was sold.
The recall has now spread to our friends in the north with Samsung Electronics Canada announcing a recall on the Galaxy Note 7. The recall started in Canada on September 12 and the reason for the recall is cited as a burn hazard or fire hazard. The recall covers every available model of the Note 7 including the black, silver, and blue models.
The SKU numbers covered in the recall include SM-N930WZKAXAC, SM-N930WZSAXAC, and SM-N930WZBAXAC. The hazard identified in the recall notice reads, "The Samsung Note7 smartphone battery has the potential to overheat and burn, posing a potential fire hazard." Health Canada and Samsung Canada report only one issue of a battery overheating in Canada and claim that no injuries have been reported.
In Canada, over 21,953 Galaxy Note 7 devices were sold. All models sold from August 19 through September 1 are covered in the recall. Samsung is warning owners of the Note 7 to immediately power the recalled smartphone down and register ASAP for the recall program. So far, Samsung has offered to allow users to replace their defective device with a Galaxy S7 or S7 Edge. Safer Note 7 devices are expected to become available on September 13. Samsung has noted that it may begin deactivating Note 7 devices in France.
SOURCE: Healthy Canadians