Galaxy Note 7 might have an Injustice Edition like the Galaxy S7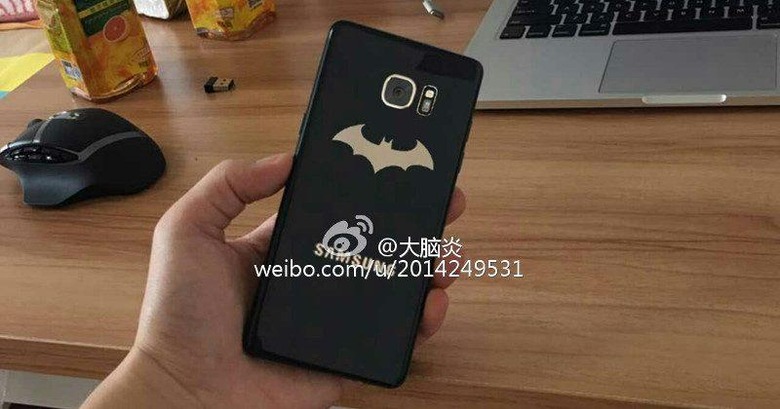 It's not unusual for Samsung to have some specially themed limited editions of its flagship smartphones. What's unusual, however, is for which team they're playing. In the past, Sammy has been batting for Marvel's Avengers, especially Iron Man. This year, however, it seems the manufacturer has gone over to DC Comics' side of the fence. Following the Galaxy S7 edge, the Galaxy Note 7 might soon have its own Injustice Edition. That's at least based on this recent batch of leaked photos bearing the Dark Knight's black and gold theme.
Unless you're an avid gamer, or a DC fan, you might not be aware of what this Injustice thing is. More formally called "Injustice: Gods Among Us", it is a video game franchise revolving around an ever-growing roster of DC's super heroes and villains bashing each other to submission. Think Mortal Kombat, but with less gore and more spandex.
Samsung already made an Injustice Edition of the Galaxy S7 edge, so it won't exactly be strange if the Galaxy Note 7 had one as well. Like before, it seems that Batman is getting the preferential treatment here, not just with a theme adjusted to the dark motif of the Caped Crusader, but with the same gold bat logo at the back, highlighting the pitch black color of the smartphone. Surely, there are fans of Superman, Wonder Woman, or even the Flash in the world as well.
Perhaps even more interesting is the rumor that this Injustice Edition would also unjustly be the super Galaxy Note 7 model that we've been expecting all along. That means 6 GB of RAM with 128 GB of storage. Then again, that model is more or less confirmed to be heading for China, so an international Injustice Edition might actually be the only way everyone else will be able to get their hands on one.
VIA: Weibo