Galaxy Note 7 exchange kiosks open in Australian airports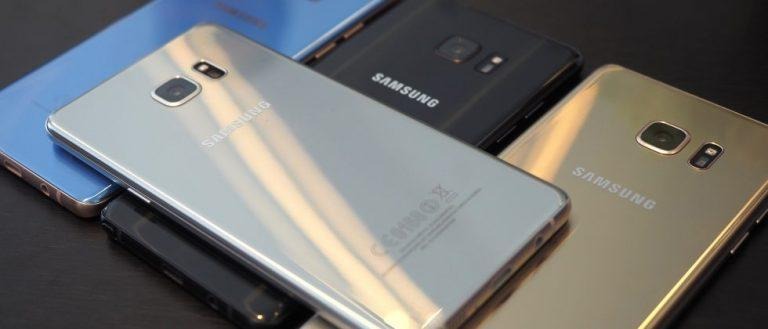 The only way that things could get worse for Samsung is is one of the Galaxy Note 7 owners who thinks their device is safe and won't catch fire actually has a device that catches fire and does significant damage. There are those out there who have yet to return their defective devices and Samsung is pulling out all the stops to get these people to turn in the defective phones. Samsung has gone so far as to set up exchange kiosks in airports in South Korea and those exchange kiosks have now opened outside of Samsung's home turf.
Samsung backed exchange kiosks have opened up in several major Australian airports. These devices have already been banned from many flights around the world, but the fear is that stubborn or unaware users might try to bring the devices onto flights. These trade-in booths allow Galaxy Note 7 users to swap their devices and the data on their device over to a new phone before they get on a flight.
These booths are open from 6 a.m. to 8 p.m. local time at terminals in Australia that are considered high-traffic. Terminals where these booths are located Down Under include Sydney Airport (Kingsford Smith), Melbourne Airport (Tullamarine), Brisbane Airport, Perth Airport, Adelaide Airport, Gold Coast Airport, and Canberra Airport.
The booth in Canberra Airport is open from 6 a.m. to 6 p.m. Australia isn't the last place these booths will popup, Samsung says it will be rolling these exchange booths out around the world. I'm not sure how someone could have missed news of this massive recall, but at least if you have there is a way to get your device replaced before your flight leaves so you aren't stranded. There is no word on what devices Samsung is offering to swap users to at these booths, presumably it's the Galaxy S7 family since this is what Samsung hopes to see Note 7 owners move to. There is no word on if the $100 credit Samsung has offered to Note 7 owners will be honored at these exchange booths.
SOURCE: Cnet