Galaxy Note 7 owners offered $100 buy another Samsung device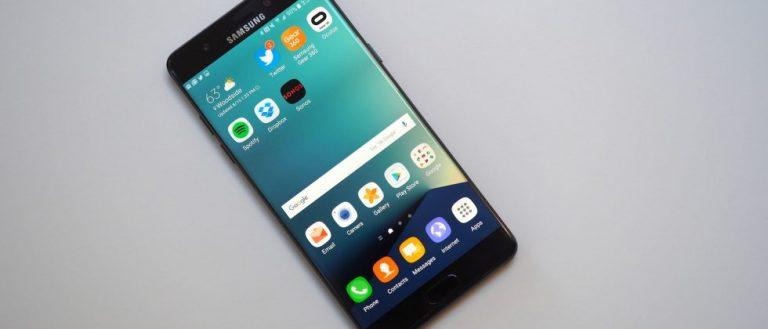 The Galaxy Note 7 was an unmitigated disaster for Samsung with the original devices recalled due to multiple fires. Things only got worse for the smartphone maker when the replacement devices were found to have suffered from the same overheating and fire issue. At this point Samsung doesn't even know what caused the devices to overheat and catch fire. What Samsung does know is that it can't afford for all those angry Galaxy Note 7 owners to go to another brand and it is willing to part with some cash to keep those people with Samsung.
Samsung has announced that it is offering Galaxy Note 7 owners $100 towards the purchase of a new Samsung device to stay with the brand. The $100 credit applies to owners who purchased the original device and or those who purchased with replacement device that has also been recalled. Samsung is giving the $100 to stay with the brand as a bill credit.
Buyers who opt to go to a different brand only get a $25 bill credit in addition to the refund for the device. Interestingly as of now only Galaxy Note 7 buyers in the US are eligible for this credit. Perhaps Samsung wants to wait and see how US consumers react to the credits.
A refund and an extra $25 for people opting for an iPhone or other device hardly seems to cover the hassle for Note 7 buyers who purchased the original device and had to return it only to get a replacement device and have to return that as well. If buyers feel like they can still trust Samsung the extra $100 is more appealing, but Samsung really has no alternative to the Note 7 at this point and buyers would likely end up going with the Galaxy S series of devices. That is all fine and good as long as you aren't longing for the much larger screen of the Note 7 size smartphones. Presumably Samsung will be able to issue the bill credits to any carrier in the US who was selling the Note 7, but that hasn't been made clear at this time.
SOURCE: Techcrunch