Galaxy Note 7 ditching batteries from Samsung's own SDI arm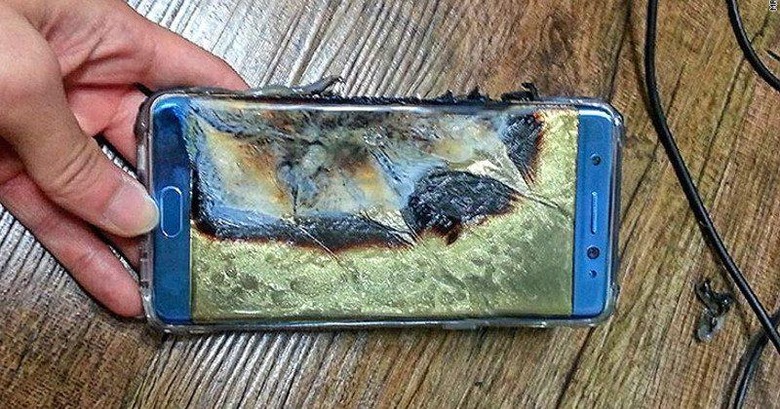 Samsung is really in a heap of trouble, even if it is mostly its mobile business that will directly be affected. The case with the exploding batteries on the Galaxy Note 7 has become a total mess, and Samsung will have no one else to blame. That's because the batteries in affected units apparently came from Samsung SDI, the company's own battery making affiliate. After this fiasco exploded (literally for some), Samsung has reportedly decided to stop using those batteries in future production of the ill-fated Galaxy Note 7.
It's not unusual for smartphone makers to source different parts from partner companies, but some, like Samsung and LG, do produce their own parts via subsidiaries and affiliates. In Samsung's case, the display, flash storage, RAM, and, in some models, processors come from Samsung's many businesses.
In the case of the Galaxy Note 7, the batteries were actually sourced from two companies. Samsung SDI provided batteries for 70% of the devices currently produced. The other 30% came from a Chinese manufacturer named ATL. Some might find it ironic, though unjustly, that it was not the ATL batteries that were found to be at fault.
70% of over 2 million Galaxy Note 7's is no small number, which is why there have been repeated calls for Samsung to make an official recall of all Galaxy Note 7's instead of its current voluntary trade-in. Of course, that won't exactly be cheap, and Samsung SDI is expected to bear the much of expenses.
Even if Samsung survives the financial hit, the PR mess might already be out of control, for both Samsung Electronics itself and Samsung SDI. The latter already has problems catching up with rivals LG Chem and ATL, and this will only set it back even further.
Some Samsung partners are already stepping back a bit, like Oculus, who now has a big warning against using the Galaxy Note 7 with the Gear VR headset, as that generates quite a lot of heat, risking a another case of an exploding phablet.
SOURCE: Korea Herald