Galaxy Note 5 teardown reveals difficult to repair LCD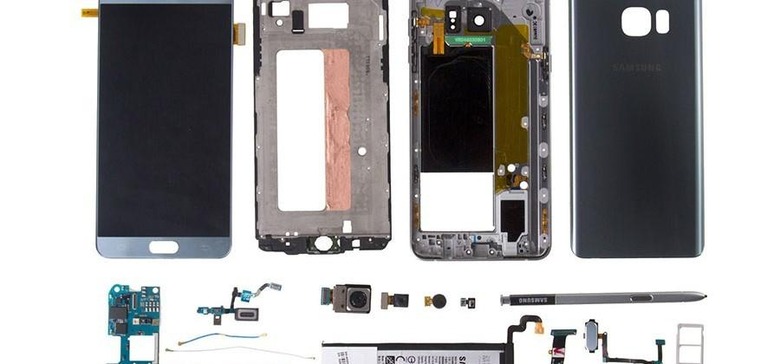 For the most part if your smartphone display breaks odds are you will be taking it somewhere to get the screen replaced. If you are the sort who prefers to DIY the repairs a new teardown has landed of the Galaxy Note 5 smartphone. Whether or not you ever plan to open your own Note 5, it's always interesting to see that our gadgets look like on the inside.
The entire teardown spans 22 steps and some parts of it are listed as very difficult, specifically getting the LCD off the frame. The teardown lists that task alone at a difficulty rating of 5 out of 5. The adhesive used is very strong and the LCD is rather fragile so this step may be the hardest of the entire process.
Removing the home key and USB board from the Note 5 is also said to be very difficult to do. One of the first steps, removing the back of the smartphone, requires a heat gun and patience thanks to strong adhesive and a fragile cover. If you want to try that Note 5 transparent back DIY mod we talked about a few days ago, you have to complete that step.
The disassembly process seems straightforward after removing the back panels, until you get to the LCD mentioned previously. The teardown gives you each step needed to disassemble the smartphone and as hard as it looks, chances are you will break something if you aren't steady of hand.
SOURCE: iFixit