Galaxy Note 5, Project Zen Leaked With Puzzling Details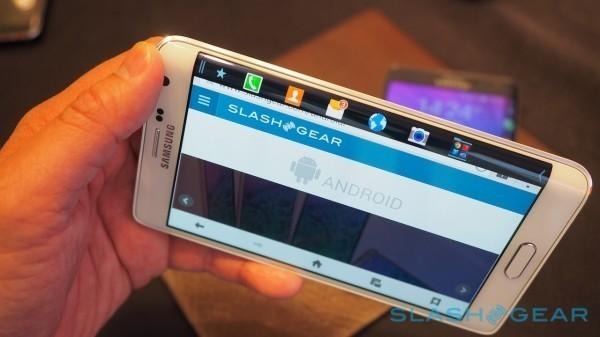 It's not unusual for OEMs to venture outside of their comfort zones in search of the perfect pitch. That is especially true for Samsung, who has, at least for the time being, diverged from its usual path with the Galaxy S6 and S6 edge. That said, there are some choices that still boggle the mind and confound imagination. Like these new tidbits that are coming about Samsung's rumored two high end smartphones, particularly the one called Project Zen, the Galaxy Note Edge successor that might not be a successor at all.
First thing's first. Project Zen is apparently now known as Project Zero 2. If one remembers, the first Project Zero was the codename used by Samsung to indicate its "starting from scratch" in terms of design, which yielded the twin flagships we have this half of the year. This renaming implies that the Note Edge will go through a similar rethinking of the design. Consider our curiosities piqued.
The codename, however, isn't the only thing that Project Zen Zero 2 has in common with the Galaxy S6 edge. It seems that it actually won't have an S Pen, which is a very odd feature, or misfeature, if Zero 2 is to be the Note Edge 2. But perhaps the model name SM-G928, which is closer to the Galaxy S6 Edge's SM-G925, hints that this might instead be a successor to Samsung's first dual edge screen instead.
As for the Galaxy Note 5, there is no new word about it and the expected specs remain mostly the same, with a 2K or 4K screen and an Exynos 7422 chip. In contrast, Project Zero 2 is rumored to have a 5.4 or 5.5 inch display, run on a Snapdragon 808, have a 16 MP rear camera with OIS, and a 5 MP front camera. Quite curious is the word that there might be an official accessory called Keyboard Cover, something that is more common with tablets and not smartphones.
Samsung president Shin Jong-kyun already confirmed there will be no mid-year announcement of a high-end smartphone, so expect the two to debut at the same time at IFA 2015 in September.
VIA: SamMobile