Samsung says no July release for Galaxy Note 5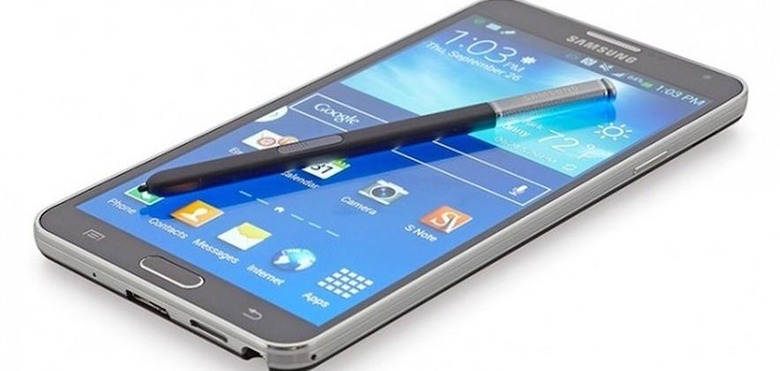 If you're a fan of Samsung's Galaxy Note series and were hoping for an early release of this year's device, it looks like you're still going to have to wait until September. One might think that with the critical success of the recent Galaxy S6 and S6 Edge that the Korean company would want to move up the release of its larger-screened flagship, but that's not the case. Samsung's own President Shin Jong-kyun has stated that the Galaxy Note 5 will be announced in June or July, as has been rumored recently.
The rumor mill was abuzz after anonymous sources said that Samsung had already completed prototypes of the new Galaxy Note, and was presenting them to clients for pre-order. This led to the idea that Samsung would move the release up to sometime in July, getting the jump on Apple's annual iPhone announcement.
While the Samsung president didn't specify when the Galaxy Note 5 will be announced, it's probably a no-brainer that they'll still with the September timeframe, as they've done in the past. The 5.7-inch screen "phablet" has routinely seen its debut the day before the start of the IFA show in Berlin, which is scheduled for September 4-9 this year.
The other rumors building about the Galaxy Note 5 are what its specs will be, once it really is finished, that is. We're predicting a fairly by-the-books update that's in line with most of the larger-screened Android devices seeing release this year. It's safe to expect a Qualcomm Snapdragon 810 processor with 3GB of RAM, a 3220 mAh battery, cameras with 13MP on the back and 8MP on the front, and a Super AMOLED display that just might reach 4K this year.
SOURCE Whowired