Galaxy Note 5 in-hand images hit the web
The device or at least one of the devices that we expect to see next week at the Samsung event in NYC is the Galaxy Note 5. We have seen a lot of information about the Galaxy Note 5 leak ahead of the official unveil. Earlier this week an early hands-on leak turned up giving us a few more details on the smartphone.
Today another leak has surfaced with what is claimed to be the Note 5 in the hands of whoever is taking the photos. It's nice to see the Note 5 in the hand because it gives us a better idea of exactly how large the smartphone will be.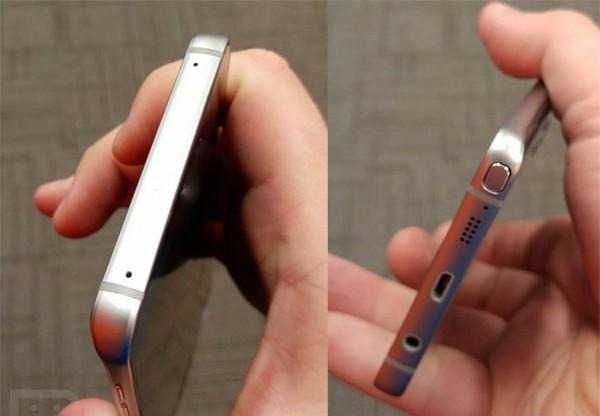 The images show that the device is considerably larger than the Galaxy S6 and has a curve similar to what you see on the Galaxy S6 Edge. On the bottom of the smartphone is the S Pen slot that is tipped to be spring loaded.
A regular USB port is on the bottom and we see a speaker on the bottom along with a headphone jack. One of the most notable things about the front of the smartphone is that the bezels are very thin making the screen look even larger. One image also shows a new Air Command menu. A leak on specs via AnTuTu claims the smartphone will have a 5.7-inch screen, 4GB of RAM, 32GB of storage, an Exynos 7420 processor, and a 16MP rear camera paired with a 5MP front camera.
SOURCE: Droid-life and AnTuTu