Galaxy Note 5, S6 Edge+ Gets An Early Hands-On Leak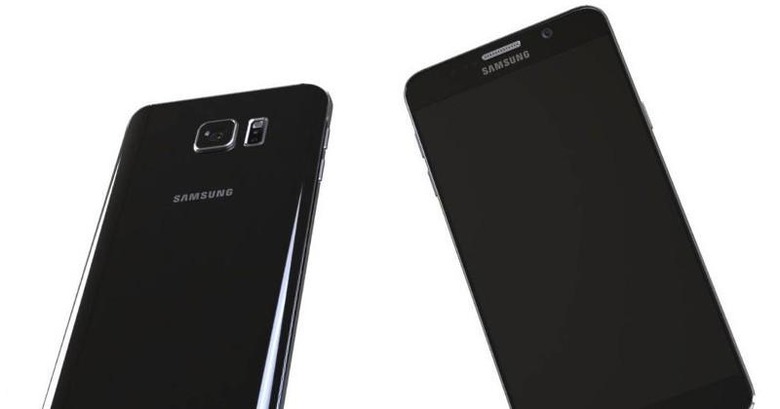 From time to time, Samsung lets a few retailers get a privileged preview of upcoming devices, which then become fountains of leaks and rumors. Sounds almost counterproductive if you're trying to keep a lid on things. That's exactly what a certain retail shop owner is claiming on Reddit, having gotten some very early hands on time with Galaxy Note 5 and Galaxy S6 edge+, expected to arrive next week. Fortunately, he was generous enough to share perhaps what shouldn't be shared, though do always take leaks with a grain of salt.
Let's get the bad news out of the way first. No microSD card. Yes, for those hoping to have memory expansion, your hopes have just been unofficially dashed. Here's another one. Base memory starts at 32 GB. That's not exactly surprising though some would have hoped for double that size. It was noted that the Galaxy Note 5 used up half its RAM from a fresh boot. If there's 4 GB of RAM inside, that's not exactly encouraging.
Now for the good parts. The tapered back of the Galaxy Note 5 supposedly made it feel smaller than it really is. Though it was thicker compared to an iPhone 6 Plus, it was shorter and narrower than Apple's phablet and was said to be more balanced in the hand. The retailer also answers one of the biggest mysteries of the smartphone. The S Pen will use a push to pop mechanism to take out the S Pen. Let's just hope that it won't be too easy to break.
As for the Galaxy S6 edge+, there's some good news and some bad news. The good news is that it might have just inherited the Galaxy Note Edge's more functional Apps Edge in addition to the Galaxy S6's People Edge. The bad news is that the camera might really be a bi sub par compared to the Galaxy Note 5.
All in all, the retailer says that the Galaxy Note 5 wins overall but, as expected, the Galaxy S6 edge+ wins in design though loses again in those rather sharp edges. Having said that, do remember that all these leaks aren't to be taken at face value, but they do help shape our expectations of things to come.
VIA: Reddit