Galaxy Note 3 Mini (Or Neo) Brings Line Back A Couple Steps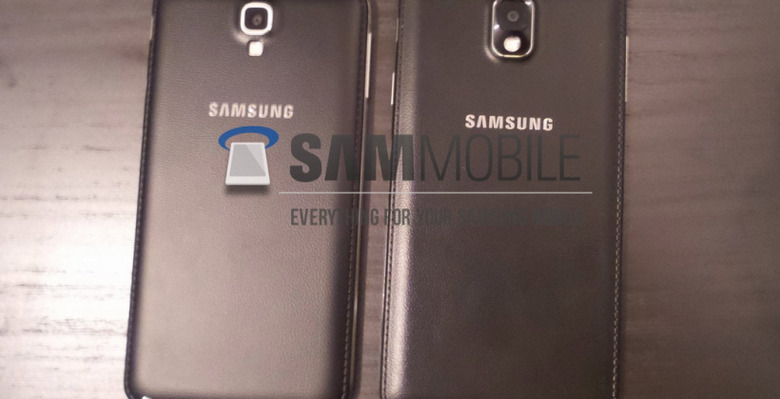 A device with the (code) name Samsung Galaxy Note 3 Neo has appeared this week with specifications and a look that suggest Samsung is going back to basics. It's like a combination of the Galaxy Note 3's pen and back panel and he rest coming from the original Galaxy Note – even the camera and the LED flash are in the same place. Inspect these leaked images while you can.
You'll find this device appearing through a leaked set of images from SamMobile where they suggest this device may be revealed in full at Mobile World Congress 2014. We're not even a day out of CES 2014 and it's time to move on, it would seem.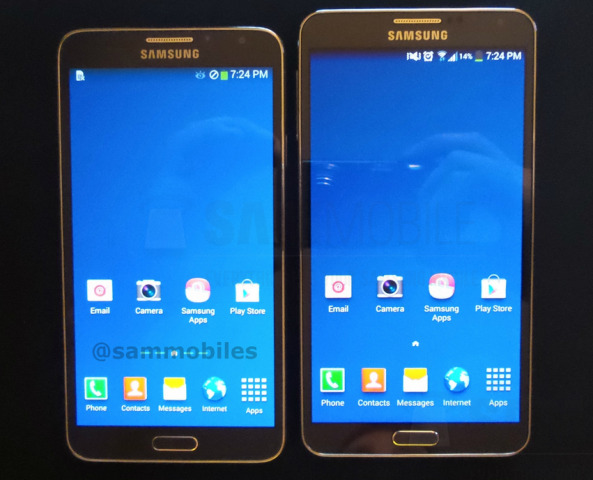 This device is tipped as working with a 5.55-inch display with Super AMOLED technology and 1280 x 720 pixels across it. That's 265PPI, if you're counting, and it's attached to an 8-megapixel camera as well. Supposing you've not already agreed that this machine is made up of the parts of the original Galaxy Note, you'll love it when it's revealed that you've got a 3100mAh battery and what's likely to be some sort of Qualcomm Snapdragon processor due to its ability to roll with 4G LTE.

Inside you can work with a microSD for memory expansion, or you can stick with this machine's 16GB of internal storage right out of the box. It's got four CPU cores and a couple of GPU cores at least. THere's NFC, Bluetooth 4.0, and an IR-blaster in this machine as well – and USB 3.0 for good measure.
UPDATE: It would now appear that we're actually working with the Samsung-made Exynos 5260 hexa-core processor in this device. That means "Heterogeneous Multi-Processing", or HMP, which also means the ability to roll with 6 cores at once. Strange stuff indeed.