Galaxy Note 10 Lite leak brings back key feature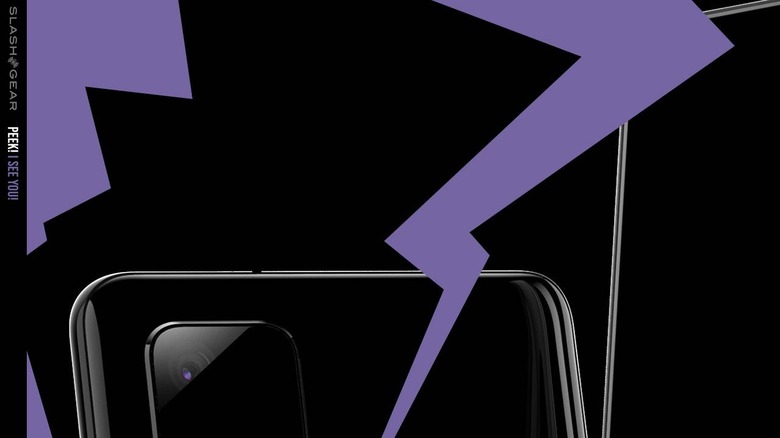 As if it'd never been removed in the first place, the headphone jack is back, appearing in the latest major Samsung phone leak. The Samsung Galaxy Note 10 Lite appears to share a design language with the device leaked just yesterday with the name Samsung Galaxy A91. Samsung appears to be moving forward with sharper corners, a slightly flatter display panel, and punch-hole displays for front-facing cameras. On the back, a camera array in the shape of a rounded-corner rectangle.
If you look at the Samsung Galaxy A91 renders from yesterday and and OnLeaks leak above, you might think you're seeing double. They look exceedingly similar because they're meant to hit similar markets in different regions. To a higher degree than in the past couple of years, Samsung appears to be spreading exceedingly similar industrial design details to devices with slightly different names.
This latest leak suggests the possibility that this so-called Samsung Galaxy Note 10 Lite could be released under a different name in different markets. It could also be marketed as the Samsung Galaxy A81. With a punch-hole camera up front and a rectangular camera array at the back, you might also be forgiven for assuming this was a Samsung Galaxy S11 – but for the key detail at the bottom.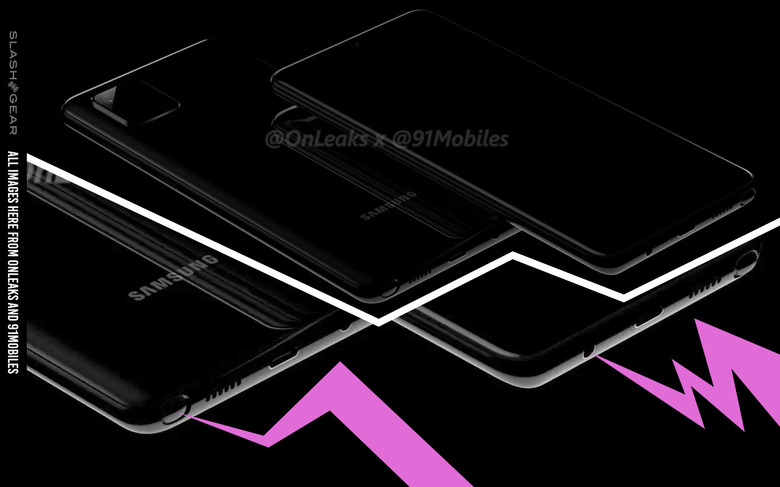 There it is – the S Pen. It's not yet clear whether this next-generation S Pen stylus will be in any way significantly different from the S Pen we've seen in the past couple of years on the Galaxy Note 10 and 9 – but it's there. Since the leaks we're seeing here are renders based on CAD drawings of the device, there are some details we can't yet glean.
It's safe to assume the display is between 6.5- and 6.7-inches, and the body is somewhere around 163.9 x 76 x 8.6mm. Android 10 will almost certainly be the launch OS, along with One UI 2.0 from Samsung.
We can safely assume – based on a recent leak on Geekbench and common-knowledge progressive, iterative releases from Samsung, that this device is rolling with a Exynos 9810 chipset. It'll almost certainly have more than one available build, but one has been leaked with 6GB RAM and the aforementioned Exynos 9810 chipset, as well as 128GB internal media storage.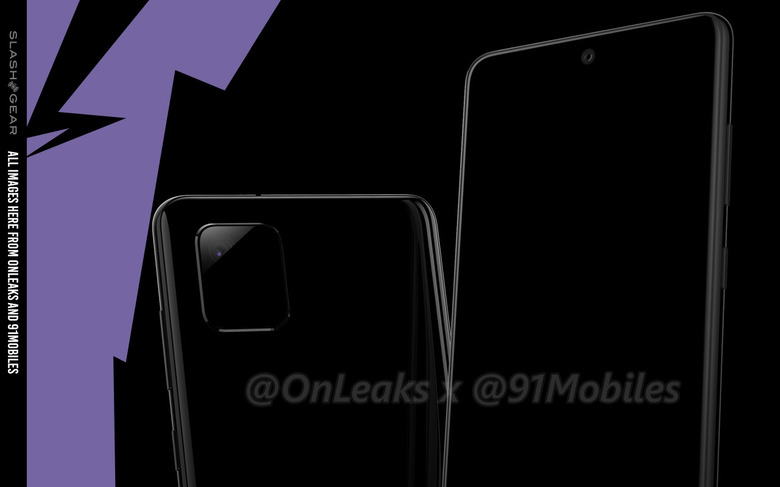 And that beautiful, fantastic, standard 3.5mm headphone jack is back. Almost as if it became shockingly clear in a relatively short amount of time that it's more profitable to continue implementing the 3.5mm headphone jack than to rely on a future where Bluetooth is the go-to method of audio delivery.
We can expect this device to appear available for sale by the end of this year – believe it or not! This is not your everyday average release! Cross your fingers this also means we'll get more headphone jacks in 2020!