Galaxy Nexus LTE press images appear in Verizon webpage guts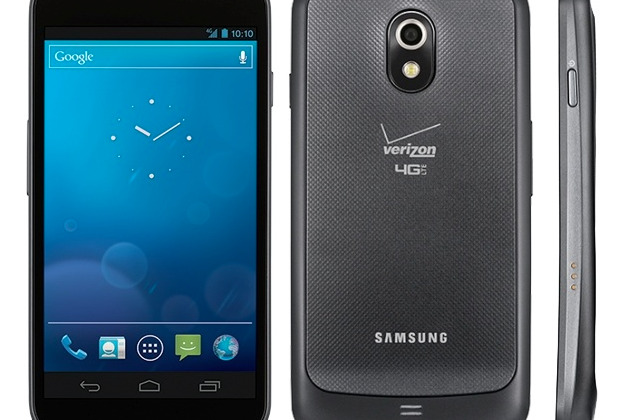 When you've got a device so monumentally important to the operating system it runs that people are hunting through the webpage code for the carrier it'll be carried on to find press images of it even though the only change they're sure to see is the branding on the back of said phone, you know you've got a winner – and that's just what's happened today with the Verizon Galaxy Nexus. This device carried by Verizon is the first official taste of Android 4.0 Ice Cream Sandwich we'll be getting here in the United States, and with the release in both the UK and Japan already in place, we've been feeling a bit left out of the party. Images found today by intrepid Phandroid Forum member Ytram have proven the wait to WE HOPE be over soon.
What you're seeing is the slightly different chassis of the Galaxy Nexus as it will exist here in the United States carried by Verizon on their 4G LTE network. This means that the phone will only go faster in one place, namely Japan, as they've got such fast network speeds over their we're surprised the phones don't melt. That said, we can't wait to start downloading the earth with this vanilla Ice Cream Sandwich device, and seeing these images is but a teaser before that storm is unleashed in the coming days or weeks. Have a look above and below and see the glory.
And know this: while it was predicted that the Galaxy Nexus would be put on pre-order this week, things are still looking bleak. We're hoping for this device to be released inside the year 2011, but you never know, evil things may befall this device if the DROID RAZR has anything to say about it. Meanwhile we'll keep fiddling with the international edition. Check out our review of the device as well as the operating system and twiddle your thumbs.
[via Phandroid]