Galaxy Nexus Google Hero Phone, Now With Much More Ideal Specs

Everyone loves idillic specs on their yet-unannounced gadgets, that's why when we heard this morning's news about the Android-laden Galaxy Nexus having a 5-megapixel camera and a Verizon exclusive deal, we just weren't satisfied – thus we found our OWN source, one with a much better outlook on things. Everyone has these unnamed inside-scoop-having officials that they like to toss around, so we figured, hey, lets get a few of our own! That said, it appears that there are a few conflicting stories out there today popping up since this morning's "leak", not all of them ours – see what you think!
First, our own inside source who only goes by the name "Sam" and says he knows "the real business" has told us that what's called "Nexus Prime" will be "polished with an antimicrobial surface that obliterates germs" in addition to the supposed fact that "the entire phone will be made of different grades of yet-undiscovered metals, all of them new to science." In the past, we've dismissed such things, but with the specs we've got coming out of our ears today, you never know!
In addition to what was listed this morning, there's an alternate set of specs that have been sent in to GSM Arena. These specs come from "a tipster from inside Google". GSM says that they are "we're buying what this guy's selling", so we simply must report: this device, codenamed Nexus Prime, will have Samsung's own 1.5GHz dual-core processor – perhaps an upclocked Exynos like the Galaxy S II has? Next, this device will have, inside that same chip, a powerful dual-core GPU from Imagination – the same GPU as in the iPad 2 (PowerVR SGX543MP2). On the back of the device there's a "8-megapixel, full 1080p HD video-shooting camera", and the battery is a 2050 mAh. Oh, and a dual-mode GSM/CDMA radio inside, and 4.65-inch, 1280x720 pixels screen.
Sounds like rainbow magic!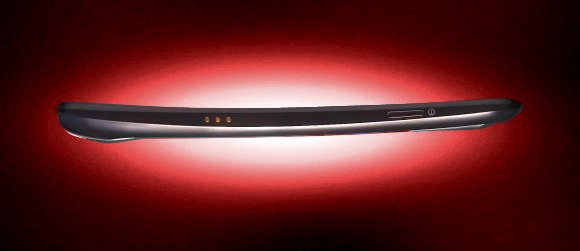 This next one does too, though appears at least a little more conservative. First, Kellex of Droid Life tells us that their source, a supposed tester of the soon-to-be-revealed device, told them essentially the same specs as we saw this morning in the first post mentioned in THIS post. After that, there are three new bits: Notification Light, Camera, and Ice Cream Sandwich Updates.
Apparently instead of there being the standard four Android menu buttons below the display on this device, there will be a single multi-color notification light. Right in the center and near the chin of the device, there will you be getting all your rainbow updates. For the camera, once again we're seeing a 5-megapixel camera, but like what Apple described for their iPhone 4S, this 5-megapixel camera won't be ordinary, this one will, for example, take almost instant photos instead of the standard wait, wait, wait, click you're used to.
Finally, Ice Cream Sandwich updates, Android upgrades here with this device are being pushed daily. This doesn't mean that the device, once you've got it in your hands, will be updated daily, just that the Google team is still working furiously to get the system on this hero device to tip-top condition while testers continue to work out every last bug. That's what we like to hear!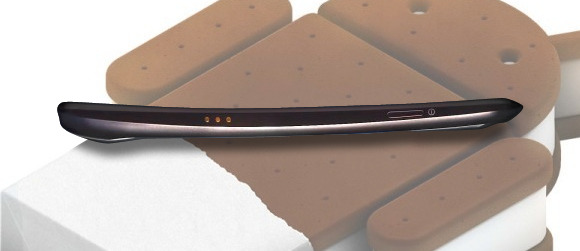 SO we'll see you next Tuesday, when we'll be in California LIVE for the big Samsung Mobile Unpacked / Google event where all of this goodness is set to be unveiled. Can you barely even contain yourself?
Oh my GOD the excitement!
Bonus! Here's a new rendering of what the device might look like, courtesy of Nexus Primer, an unnamed Tumblr account with a real good eye for Photoshopping: