Galaxy Mega 2 has Samsung taking notes from Tab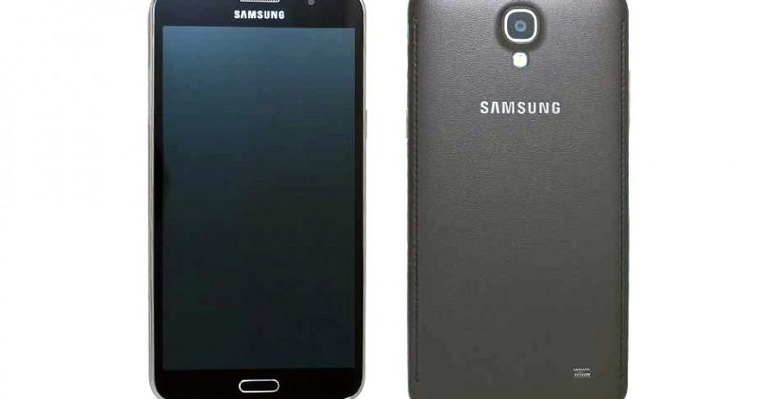 The Galaxy Mega 2 is well on its way to market, it would seem, as a leak suggests the second wave of massive smartphones make their way to the mid-range. This device line appears to play second fiddle to the Galaxy Note 4 and Galaxy S5, the same as its predecessors did to the Galaxy Note 3 and Galaxy S4, coming in with specifications well under its siblings.
The Samsung Galaxy Mega 2 is being shown this week on a screen leaked from GSMArena in a screen which appears to come from India. This listing contradicts previous findings on the Galaxy Mega 2, especially those found through a generally trustworthy TENAA listing. There's also a GFX Bench listing if you care to take a peek.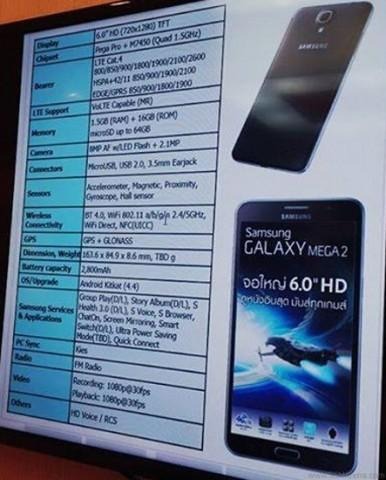 Galaxy Mega 2 (today's leak)
Display: 6-inch 720p
Processor: Pega Pro (dual-core) + M7450 Ericsson modem
Back Camera: 8-megapixel
Front Camera: 2.1-megapixel
Battery: 2800mAh
Internal Storage: 16GB + 64GB microSD
RAM: 1.5GB
Galaxy Mega 2 (TENNA)
Display: 6-inch 720p
Processor: Qualcomm Snapdragon (quad-core) 1.2GHz
Back Camera: 13-megapixel
Front Camera: 5-megapixel
Battery: N/A
Internal Storage: 8GB + 64GB microSD
RAM: 2GB
Samsung has previously used a Pega processor in a Samsung Galaxy S4 Zoom model in at least one international release. What we appear to be seeing here is two separate releases for two different regions of the world.
See our original AT&T Galaxy Mega 6.3 Review for more on this truly large device line.
Now we'll just have to wait to see what the USA-bound version works with. We may see what's on the way before IFA 2014 and an early-September reveal of the Note 4 – stick around!