Galaxy K smartphone leaks with 10x optical zoom lens extended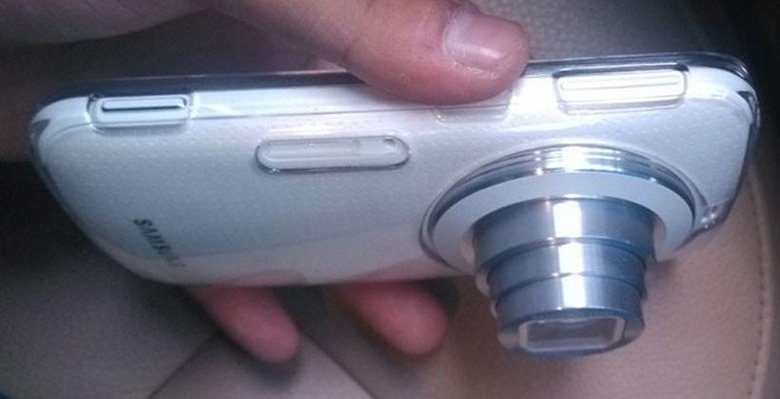 Samsung is one of the most popular names in the smartphone realm and some pictures of one of its unannounced smartphones have hit the internet. The smartphone is called the Galaxy K and it has one very interesting feature highlighted by the leaked images- optical zoom. Samsung's Galaxy K is tipped to have 10x optical zoom lens.
In these pictures, the optical zoom lens is extended all the way out. It appears to be the typical accordion style zoom lens that you might find on any compact point and shoot camera. If these images are accurate, the Galaxy K wouldn't be the first smartphone that Samsung has produced that featured optical zoom. Samsung offered the Galaxy S4 zoom in the past.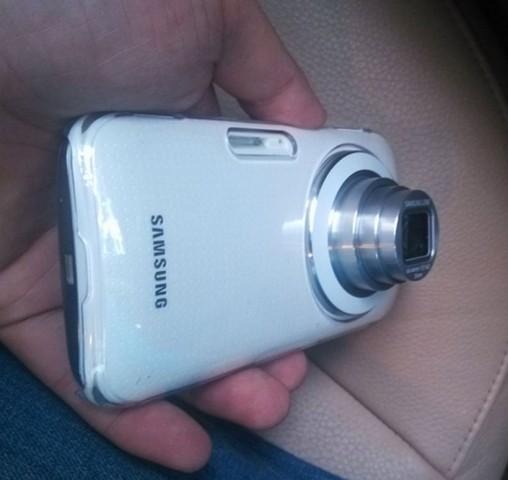 The Galaxy S4 Zoom looked more like a camera with smartphone capabilities. These leaked Galaxy K images show a device that appears to be much more compact and more of a traditional smartphone style with a zoom lens added on. It's hard to get an idea how large the device is in these pictures, it has some sort of clear case installed.
Rumored specifications for the smartphone include a 4.8-inch super AMOLED screen, six-core Samsung Exynos 5 Hexa processor, and 2GB of RAM. Other than the 10x optical zoom, the smartphone camera is tipped to use a 20MP sensor with a 2MP front camera. Android 4.4.2 is reported to be the operating system. Check out our review of the Samsung Galaxy S4 Zoom for more details on that smartphone.
SOURCE: PhoneArena