Galaxy J3 smartphone lands on Verizon pre-paid network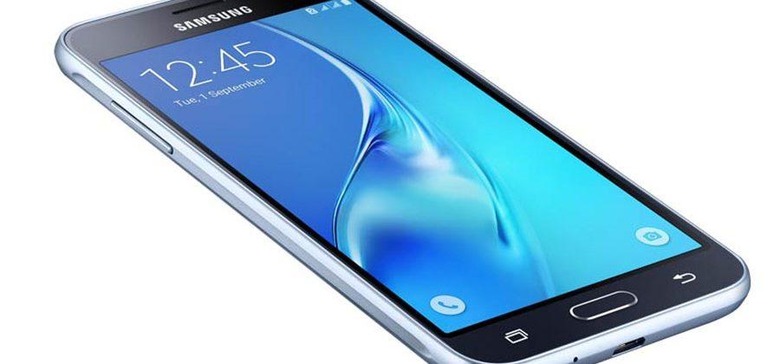 Verizon has announced a new smartphone launch for its pre-paid network called the Samsung Galaxy J3 (2016). The smartphone is a budget device selling for $109.99 and it will operate on the Verizon 4G LTE network. The 5-inch screen is a HD resolution Super AMOLED paired with a 1.2GHz quad core processor.
Internal storage is 8GB and that can be expanded to 128GB with a microSD card. The smartphone has an easy mode that makes the interface simpler giving easier access to contacts and apps. The rear camera on the J3 is a 5MP unit with f/2.2 aperture good for decent images in low light conditions.
The front facing camera is a 2MP unit that makes snapping selfies easy. The native resolution of the 5-inch screen is 1280 x 720 and the processor is a quad core 1.2GHz unit paired with 1.5GB of RAM. The internal battery is removable and has 2600 mAh of power. The OS running the show is Android 6.0.1. The Galaxy j3 will work on any of the pre-paid plans that Verizon offers.
For $60 per month, users can get unlimited talk and text with 3GB of data. The $45 monthly pan offers unlimited talk and text with 1GB of data. A basic $30 monthly plan offers unlimited talk and text with WiFi access, no 4G data is included. Early last month the
Galaxy J3 landed on the AT&T network
. The phone was more expensive there selling for $5.67 per month for 30 months on the AT&T Next 24 plan. AT&T figures this is a great device for someone wanting to step up from a basic mobile to a smartphone with more features and capability, but still doesn't want to spend hundreds of dollars that a flagship device sells for.
SOURCE: