Samsung Galaxy J3, Express Prime, and Express 3 hit AT&T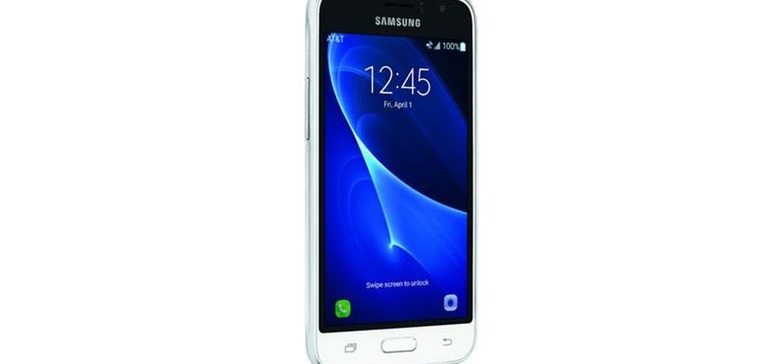 AT&T has announced three new Samsung smartphones that customers on its prepaid and postpaid plans can enjoy on its network. All three of the new, devices are Samsung branded smartphones and will be available online and in AT&T stores. The new smartphones include the Galaxy Express Prime GoPhone, Galaxy J3, and the Galaxy Express 3.
These new smartphones will be available to purchase on May 6. The Express Prime GoPhone is an Android Marshmallow device for prepaid customers that has a 2600mAh internal battery. The screen is a 5.0-inch HD Super AMOLED. Internal storage is up to 16GB and the smartphone has 5MP rear camera with a 2MP front camera. The chipset is a Samsung Exynos 3475 operating at 1.3GHz paired with 1.5GB of RAM. The Express Prime Go Phone will sell for $129.
The Galaxy Express 3 has a 4.5-inch Super AMOLED screen with a 2050 mAh internal battery. The smartphone has a 5MP rear camera and will be a GoPhone exclusive in white color selling for $79.99. The last of the three new devices is the Galaxy J3 smartphone.
The J3 has up to 16GB of integrated memory and can be expanded with up to 128GB microSD cards. The smartphone doesn't include a memory card. The smartphone has 256-bit encryption by default and uses Samsung Knox for security at hardware level. When paired with an EMM solution the J3 can be managed and protected at a high level. The screen is a 5.0-inch 720 x 1080 unit. The front camera is a 2MP unit with a 5MP camera on the back. The 1.2GHz A7 chipset is paired with 1.5GB of RAM. The J3 will sell for $5.67 per month for 30 months on AT&T Next 24.
SOURCE: AT&T