Galaxy J3 hits Verizon with price-reflective specs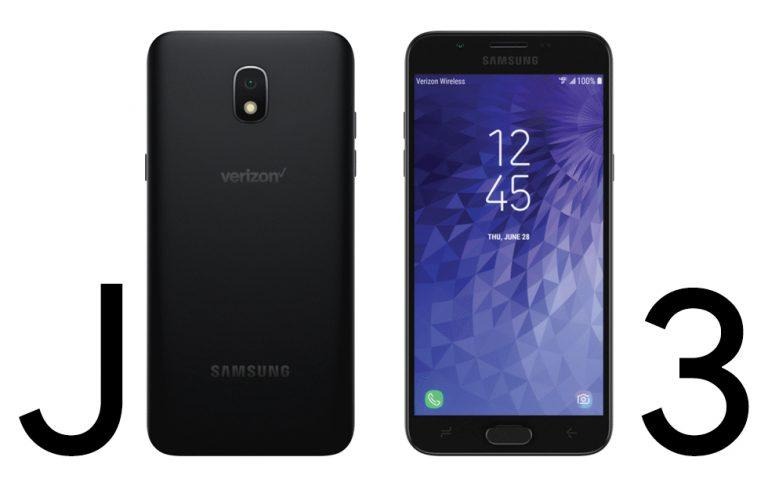 This week the folks at Verizon brought about the Samsung Galaxy J3 in both pre-paid and post-paid variants. This is the sort of device you get when you want a Samsung Galaxy brand, but you don't want to spend an ungodly amount of money on a single piece of tech. Because this isn't the most sought-after device on the block, it's fairly inexpensive, and it has a set of specs to match.
This device has a 5-inch display with 720 x 1280 pixels across it, and it runs Android 8.0 Oreo right out the box. That might be the lowest resolution display in the world to run this OS on a phone, right now – amazing! That means it'll have really good battery life, that's for sure. Inside this phone is a 2,600mAh non-removable battery.
This is a World Device, which means it can potentially work in over 200 countries. It has an 8-megapixel camera at its back, and a 5-megapixel camera up front. These are the bare minimum quality cameras at this point in history, for a smartphone, so bear that in mind when you're snapping pics of your children – they're probably going to be a little blurry.
Storage inside this device is 16GB, and there's a microSD card slot into which you could potentially place a 400GB microSD card. OF NOTE: Buying a brand new 400GB microSD card will likely cost you more than the price of this phone – somewhere around $190 right this minute from SanDisk sold at Best Buy. You can get smaller cards, of course – I can't imagine you'd need 400GB anyway.
The processor inside this device is a Exynos 7884A A73 (Dual/1.35GHz) + A53 (Hexa/1.35GHz). The Galaxy J3 (3rd gen, 2018), has HD Voice and Video Calling as well as Simultaneous Voice and Data. You can also use Wi-Fi calling, and most modern Android apps.
This device will be available from Verizon for a flat price of $168 USD, or $7 a month for 24 months, postpaid. That version is available in any color you like, so long as it's black. There's also a prepaid version available for around $125 – there's nothing different about this smartphone, it's just on sale for a sale price. This version comes in silver, and both versions are available right now.