Galaxy J2 Core is Samsung's first Android Go phone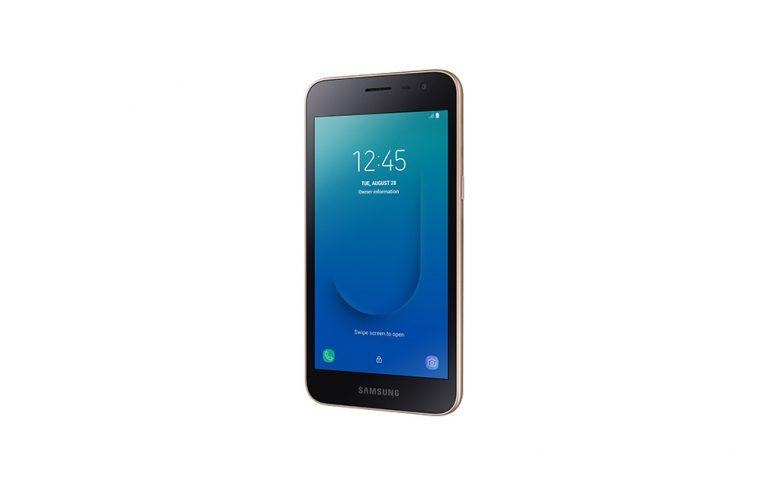 Many phone manufacturers have already hopped aboard the Android Go train, and today, Samsung did as well. Samsung has revealed its first Android Go phone: the Galaxy J2 Core. As with all Android Go phones, the J2 Core will be equipped with low-end hardware that's capable of running lightweight, pared-back versions of popular apps.
For instance, the J2 Core is outfitted with a Samsung Exynos 7570 processor, 1GB of RAM, and 8GB of storage. The rear and front-facing cameras, which clock in at 8MP and 5MP respectively, both feature an aperture of F/2.2. The 5-inch display outputs at 540 x 960 resolution, and the whole package is powered by a 2,600mAh battery.
So, as you can see, this isn't some kind of immensely powerful phone, but that's what Android Go is all about. Affordable phones like these are aimed at emerging markets, which are increasingly important areas of focus for manufacturers. Aside from that affordable hardware, the J2 Core will also ship with Samsung's Ultra Data Saving feature, which will allow users to better manage their data usage and avoid overages.
As always, we'll see a variety of Android Go apps pre-loaded on the J2 Core, but Samsung didn't reveal which apps it'll include. It did say that it's been pre-loaded with fewer apps than comparable Android Go devices, which in the end opens up more of phone's storage for end users. In fact, Samsung says that the J2 Core will provide "up to 1.5 times the available storage capacity compared to previous offerings," and when you've only 8GB of storage to work with, any extra is definitely appreciated.
We'll see the J2 Core launch in Malaysia and India on August 24. Samsung said the phone will head to additional markets in the near future, but didn't reveal what those markets are. Similarly, the company didn't talk pricing in today's announcement, but we can definitely expect the J2 Core to come with a budget price tag.